Engagement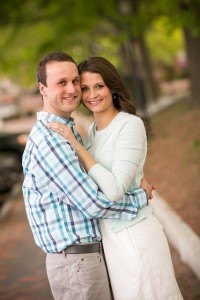 Tabert-Nies
Casey Tabert and Shane Nies, both of Boston, announce their engagement.
Parents are Myrna and Duane Tabert, Devils Lake, N.D., and Rhonda and Roy Nies, Sartell.
Tabert is a 2006 graduate of Devils Lake High School. Nies is a 2007 graduate of Sartell High School. Both earned bachelor's degrees in science and environmental design and master's degrees in architecture from North Dakota State University, Fargo. Both are employed as architects at Levi+Wong Design Associates in Concord, Mass.
The wedding will be held Aug. 16 at Blackberry Ridge Golf Course and Event Center, Sartell.
Eight Sartell students were recently named to the spring dean's list at the University of St. Thomas, St. Paul.
They are the following: Holly Dockendorf, Jenna Flynn, Amanda Maricle-Roberts, Jessica Mastey, Sienna Schneider, Jonathan Thienes, Hannah Tilstra and Erin Windschitl.
Students must earn a minimum grade-point average of 3.5 to qualify for this honor.
Three Sartell students recently graduated from the University of St. Thomas, St. Paul.
They and their majors are as follows: Andrew Worzala, bachelor's degree in business administration and accounting; Erin Windschitl, bachelor's degree in communication and journalism, cum laude; and Jenna Flynn, bachelor's degree in business administration and accounting, magna cum laude.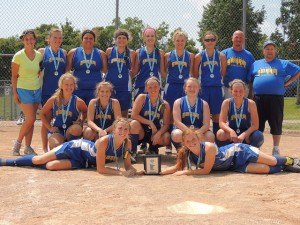 contributed photo
The Sartell Swarm 16U softball team took third place at the Minnesota Metro Fastpitch League Tier 5 softball tournament July 19-20. They went 5-2. Team members include the following: (front row, left to right) Joselyn Specht and McKenzie Fossen; (middle row) Cami Doman, Abby Lahn, Haley Hansen, Katie Widvey and Sydney Thieschafer; and (back row) Becca Sylte, Faith Thompson, Julianna Travale, Jessica Deters, Olivia Dohls, Sara Maas, Taylor Johnson, Coach Rich Sylte and Coach Jack McCann.  Not pictured Autumn Fosteson.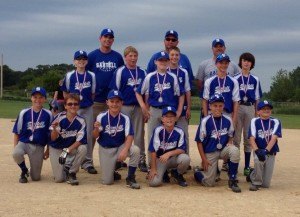 contributed photo
The Sartell Sabres Team Lenzmeier earned 2014 Runner-Up Champions in the 11/12 Tier B of the Central Minnesota Community Baseball League Tournament played July 19-20 in Mora, Minn. Team members include the following: (front row from left to right) Aiden Kockler, Callan Markey, Blake Benson, Trey Olson, Nicholas Greer and Cooper Steffes; (middle row) Jayden Crever, Tyler Specht, Christian Knellwolf, Brayden Lenzmeier, Cody Lantis and Sam VonderHaar; and (back row) Coaches Aaron Beatrez, Bill Specht and Paul Lenzmeier.
Two Sartell students were recently named to the spring dean's list at Central Lakes College, Brainerd and Staples.
They are the following: Christopher Johnson and Chandra Parker.
Students must earn a minimum 3.25 grade-point average to qualify for this honor.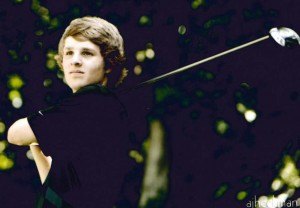 Frank
Nolan Frank, son of Sheila and Randy Frank of Sartell, has been accepted to the University of Jamestown, Jamestown, N.D., beginning in the fall of 2014. Frank is a graduate of Sartell High School where he was active in golf, basketball and Fellowship of Christian Athletes. He plans to major in business management and participate in golf for the Jimmies. The University has awarded him a Knight Award and Men's Golf Award.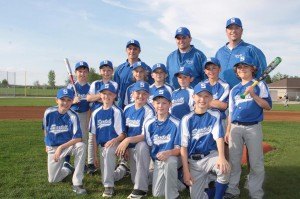 contributed photo
The Sartell 10U AAA Baseball Team won the Tier II League Championship on July 22 in Fridley. They will be recognized at a Twins Game at Target Field on Aug. 19. The team is as follows: (front row, left to right) Jordan Schumann, Mason Lund, Blake Haus, Lucas Greenlun and Evan Templin; (middle row) Zach Pekula, Michael Fossen, Tory Lund, Tyler Knoll, Jacob Merrill, Gavan Schulte and Billy Vogt; and (back row) Coaches Bill Lund, Nicholas Hemmesch and Darren Haus.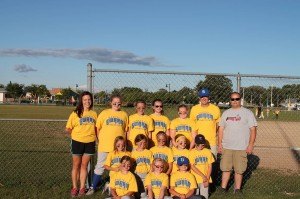 contributed photo
The Sartell Swarm U10 team recently took fourth place in their divisional tournament. Team members include the following: (front row, left to right) Emily Fuchs, Kynnley Winegar and Emma Heim; (middle row) Maggie Kruse, Abigail Scholz, Emily Crandall, Malory Moen and Bella Leen; and (back row) Coach Dawn Moen, Delaney Capretz, Ava Williams, Emma Arneson, Emma Jurgens, and Coaches Daryl Scholtz and Todd Williams.
contributed photo
Congratulations to the U13 CMYSA Bulldogs who rallied for a championship win July 19 at the 30th annual Schwan's USA Cup International Soccer Tournament in Blaine, Minn.  The boys were very excited for the opportunity to represent CMYSA. This was a wonderful experience and something these boys and their families will remember for years to come. Team members include the following: (front row, left to right) Jacob Fandel, Justin Schulze, Mitchell Marthaler, Ben Boelter, Marcel Testa, Riah Lee and Mohannad Alkhatib; (back row) Ben Nemeth, Riley Halstrom, Cole Orton, Sean Kurvers, Mac Perry,  Talon Lenzen, McRay Drong, Granite Moliga and Coach Brandon Testa.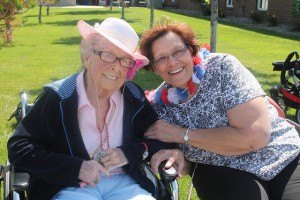 contributed photo
Country Manor residents Dorothy Cekalla (left) and Kathy Gummert enjoy the festivities during the July 4 event held on campus.Country Manor Health Care & Rehab Centercelebrates 4th of July with all-American TraditionThe young and the young at heart were equally entertained with the annual Fourth of July parade at Country Manor Health Care and Rehab Center. Excitement filled the air as residents, tenants, family members, Kids Country Child Care and Learning Center as well as Country Manor Staff from all across campus were treated to a creative collection of parade entries and participants which were made up of community members, volunteers and Country Manor Employees. The parade was packed full of colorful costuming and clever themes. This popular and highly anticipated event proved to be a crowd pleaser during the patriotic-themed week on campus.Flags from the Sartell Legion, Boy Scout Troop #11 and 1941 Chevrolet Weapons Carrier from Rice Legion proudly lead the parade with their flags and patriotic spirit. Freedom Flights Inc. (a hot-air-balloon carrier) created a spectacular glow as their flame made their way through the route. The celebration for America continued as the shiny Classic Cars from Pantowners Car Club continued the momentum for the excitement during picture-perfect parade weather complete with blue skies, mild temperature and warm sunshine for all to enjoy.
There was no shortage of fun along the way thanks to the staff members who brought an abundance of energy to the parade route with their outgoing personalities. The warm-hearted nursing staff rode in a pontoon trailer, enthusiastically waving to their beloved residents; the Champion Rehab staff graced the audience, well-rehearsed, with their best efforts as a traditional marching band, and the Beauty Shop even got involved with a sport-themed float in celebration of great American summer fun. The tradition carried on as the hard-working maintenance crew did impressive tricks and maneuvers with various motorized campus equipment and in vehicles. Applause could be heard as the brand new Country Manor Shuttle made a grand entrance which was recently purchased and made possible by the Country Manor Foundation's fundraising efforts.
In true Country Manor spirit, all departments got involved with decorating pick-up trucks with the seasonal themes which are carried out in activities throughout the year and can been seen all around campus. The Spiritual Care department featured Jeb Reiter using his talents, engaging the audience playing the guitar in the back of a festively decorated convertible. The children from Kids Country Child Care and learning Center were first spectators who were treated to the sights and sounds of all the floats and entertainment and then took their turn marching enthusiastically, waving with smiles and laughter as they brought up the tail end of the line-up along with Uncle Sam, Elvis and Marilyn Monroe characters and the sweet foundation therapy babies all dressed in their Fourth Of July best.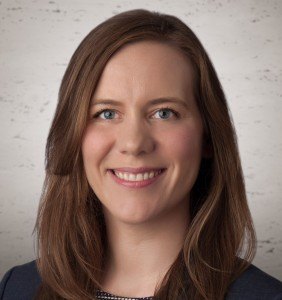 Blenkush
Kristin Blenkush, a Sartell native and an attorney at Fredrikson and Byron, Minneapolis, was recently named a Certified Real Property Law Specialist by the Minnesota State Bar Association – an achievement earned by fewer than 3 percent of all licensed Minnesota attorneys. The certified specialist designation is earned by leading attorneys who have completed a rigorous approval process, including an examination in the specialty area, peer review and documented experience. Certified attorneys have demonstrated superior knowledge, skill and integrity in their specific field.
Blenkush helps business owners and individuals negotiate and document all types of real estate transactions, including leases, purchase and sale transactions, easements and operating agreements, real estate financing and other real estate matters. As a senior associate in Fredrikson and Byron's Real Estate Group, Blenkush strives to be responsive and efficient in meeting the needs of her clients, and works to facilitate complex transactions. Blenkush enjoys collaborating with clients proactively to identify and resolve potential risks.