by Dennis Dalman
news@thenewsleaders.com
Dave Lumley of Sartell loves to perform music for audiences, but lately he has been doing it for remote listeners via Facebook.
Lumley is the Sartell High School band director, a job he's had for eight years, and like other teachers he now communicates mostly online from his home because of the ongoing virus crisis.
On his Facebook page, DaveLumleyMusic, he takes requests for songs like a radio disc jockey. He also sings while playing his guitar and features other performers, such as bass guitar player Micah Barrett of Barrett's Music in St. Joseph. Lumley shares those other musicians' performances on MN Music Livestream Concerts.
The Dave Lumley Music show starts at 7 p.m. every Thursday and Sunday. Recently, he hosted an All Beatles Night. The shows are also archived on the website so listeners/viewers can enjoy previous shows. Each show is anywhere from 90 minutes to two hours. So far, there have been 17 shows. Lumley's show has a virtual tip jar where people can give tips via apps like Venmo or Paypal.
"Tips are not required," he said, "but I do appreciate them."
"Music" is practically Dave Lumley's middle name. Besides his teaching and extensive listening, he also plays in a band, Radio Nation. Its members include guitarist Darrin Martinson (the Sartell Middle School band director), drummer Jeremy Schreifels and vocalist Ashley Block. They have performed remotely, each in their own homes, on Lumley's show. He is currently working out a way how they can appear together on the show with safe distancing.
"People are really enjoying the show," Lumley said. "You get a few people who tune in and watch the whole thing. And a lot of people don't necessarily watch, but they listen. And some pop in for five or 10 minutes."
Lumley started the show in his basement and later moved it to his garage for more space.
"I started the show in March, and I had a good fan base right from the start," he said. "I really missed performing because I love to share music. That's one reason I started the show. I really missed playing, and I knew a lot of people sitting at home getting bored. So I got all my equipment and figured out how to do it (create the show)."
Recently, Lumley helped start another livestream Facebook website, one for live entertainment from Rolling Ridge, a wedding and events center in St. Joseph. Lumley books musical entertainment talents for Rolling Ridge. The first show, called Woodfire Wednesday, was presented at 7 p.m. May 20.
When he's not making music, Lumley is spending a lot of time at home with his family – wife Cheryl, an accountant; and children Gavin, Makayda and Ryland, all of them elementary-school students. The parents help the children with their distance-learning lessons and projects.
Lumley graduated from Annandale High School, then lived in Clearwater for a time and graduated from St. Cloud State University in 2006.
To view and hear the Dave Lumley Music show, go to Facebook and type in DaveLumleyMusic in the search bar. The shows, again, are at 7 p.m. every Thursday and Sunday.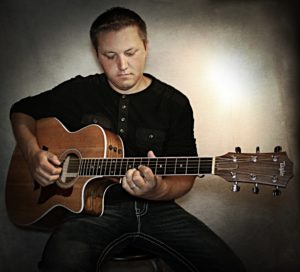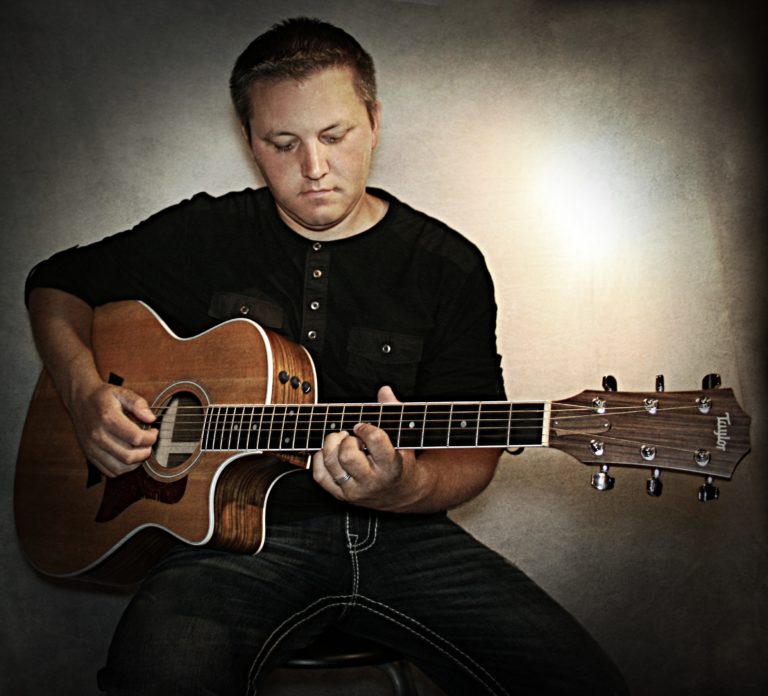 contributed photo
Dave Lumley is a guitarist who recently started an online musical show. Lumley is the Sartell High School band director.