Help us celebrate Earth Day – April 22! Share with readers how you and your business are eco-friendly and/or why you support Earth Day efforts AND expose potential new clients to your business.
DEADLINE: Noon Tuesday, April 17, 2017.
Multiple Ad Sizes Available
YOUR EXCLUSIVE BANNER AD ON A FULL PAGE: $475/spot/section (a 50% savings)
Dimensions: HORIZONTAL 10″ wide by 5″ tall full-color ad.
SHARE THE SPACE with 2 other advertisers: $275/spot/section (a 30% savings) 
Dimensions: VERTICAL (1/3-page of sample ad attached) 3.25″ wide by 5″ tall full-color ad.
Split the VERTICAL into two smaller ads and take one of these (similar to business-card-sized) in both Newsleaders for a total of $156.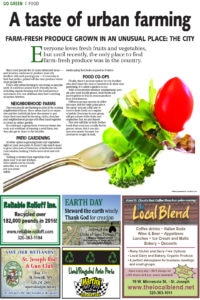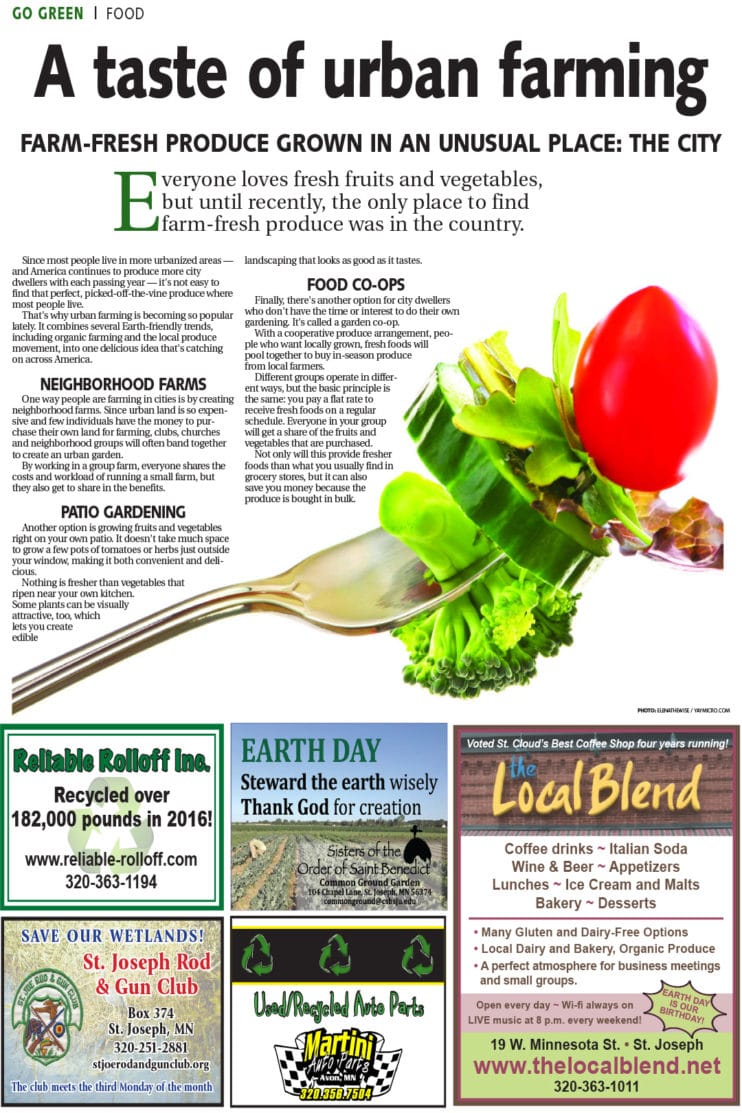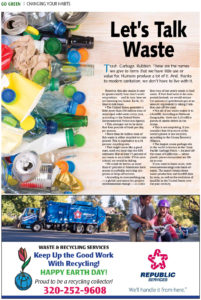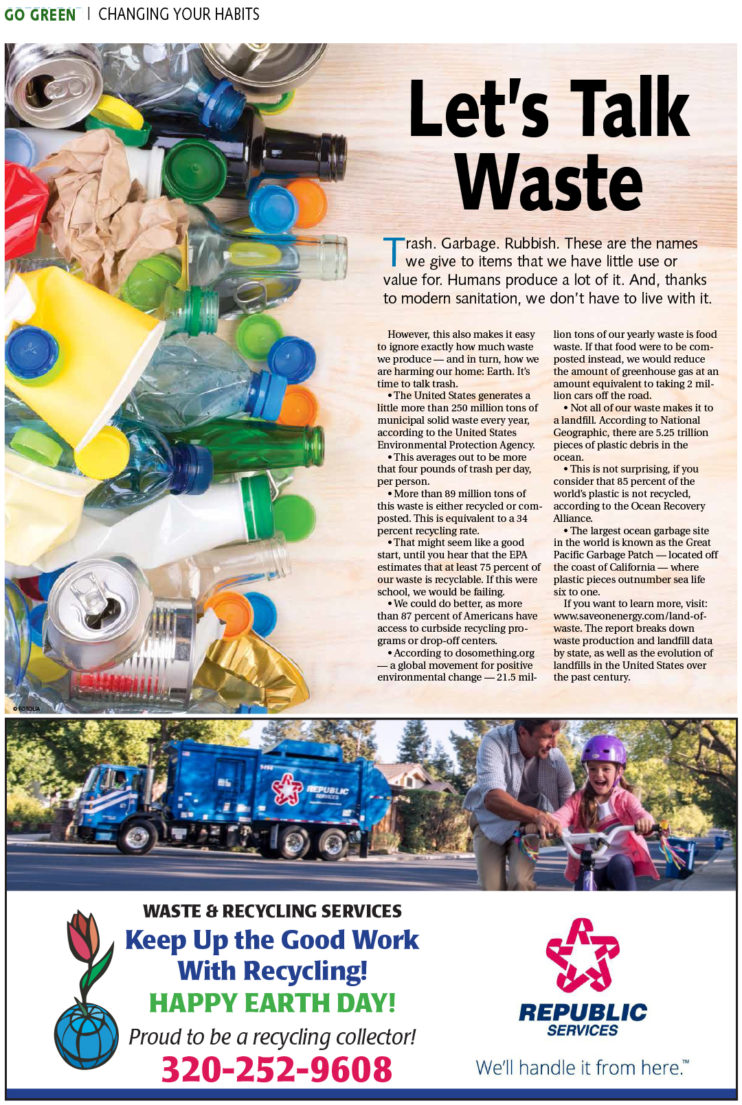 There's limited space, so first-come, first-served. In the event this section is sold out because there is limited space, once you've purchased the space, you will have first right of refusal as long as you continue running each year.
And as always, our design time is included at no additional charge (for up to a half-hour per ad) once you've committed to the advertisement for any publication.
Why Advertise With
The Newsleaders
There's no better value for your advertising dollar than The Newsleaders!  It's the only local newspaper that reaches over 20,000 people each week, with 82% of our readers reading the paper from cover to cover!* That means 4 out of 5 people are going to see your ad each time you advertise with us!  No need to do the math on this one, we did for you!  The bottom line is that with our valentines day promotion, it costs you only a penny per person for your ad.  There's no other print solution with value like that!
To feature your business in our Earth Day promo, call us at 320-363-7741 or fill out the form below.  The deadline is April 17, 2018.
[contact-form-7 id="131238″ title="Earth Day Form"]