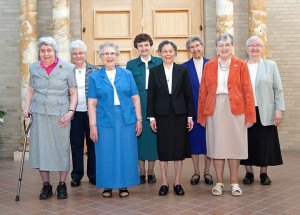 •••••••••••••••••••
Central Minnesota Credit Union recently announced its members now have access to Apple Pay. This new mobile, contactless, payment technology allows members to make purchases using certain Apple devices at participating stores.
This new digital payment system provides an exclusive way to pay that is simple and secure. Apple Pay enables you to make purchases with breakthrough contactless payment technology and unique security features. Apple Pay is easy to install and users will continue to receive all of the benefits offered by their credit and debit cards.
"We're excited to offer Apple Pay and will continue to offer services centered on our members' needs." said Chuck Friederichs, chief operations officer.
CMCU is a member-owned credit union that offers a complete line of financial services with offices in St. Joseph, Avon, Melrose, Albany, Grey Eagle, Freeport, Paynesville, Sauk Centre, Cold Spring, Long Prairie, Belgrade, New York Mills, Perham, Moorhead, Little Falls, Wadena and Holdingford. Visit us at myCMCU.org or m.myCMCU.org.
•••••••••••••••••••