by Heidi L. Everett
news@thenewsleaders.com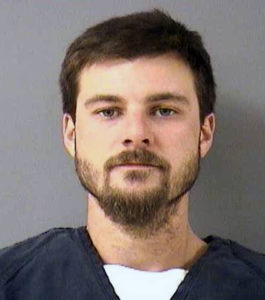 On Dec. 1, James Joseph Robert Wood of St. Joseph pleaded guilty to the murder of two children, one in 2015 and one in 2018.
Wood submitted an Alford Plea, which is a guilty plea of a defendant who claims to be innocent but admits that the prosecution has enough evidence to prove that he is guilty beyond a reasonable doubt. Typically, it results in a guilty plea of a lesser crime. In this case, Wood has pleaded guilty to second-degree murder without intent.
In Sherburne County, Wood pleaded guilty to the killing of 2-year-old Billy Chapman in 2015 in St. Cloud. Wood was watching Chapman and two brothers while their mother worked.
In Benton County, Wood pleaded guilty to the killing of 7-month-old Noah Belgarde in Rice in 2018. Wood was staying with Belgarde's mother, who had put the child to bed for the night. In the morning Belgarde was dead, and Wood was gone.
Both boys died from complications resulting from traumatic brain injury.
Wood will be sentenced in February and faces up to 40 years in prison.