There's no better value for your advertising dollar than The Newsleaders. It's the only local newspaper that reaches more than 25,000 people each week, with 76 percent of our readers reading the paper from cover to cover! That means four of five people are going to see your ad each time you advertise with us! There's no other print solution with value like that!
Unlike radio or billboard advertising, people are able to linger over ads in The Newsleaders, making sure they get your contact information so they can patronize your business. Also, our paper is 100 percent local; local writers, local salespeople, local production. Our team lives and works in our community. We're not a large corporation with offices in other states, transferring you to a call center for ad placement. If you want advertising experts who understand your local business and your local customers because they're part of your local community, look no further than The Newsleaders.
Below are our ad calendars and 2022 rate information, as well as our special package pricing. Call us today at 320-363-7741 to get started! Ad deadlines are 3 p.m. Monday of publication weeks. We include free ad design services by our on-staff designer.
2022-23 Publication Dates
July 8 & 22
Aug. 5 & 19
Sept. 2, 16 & 30
Oct. 14 & 28
Nov. 11 & 25
Dec. 9 & 23
Jan. 6 & 20
Feb. 3 & 17
March 3, 17 & 31
April 14 & 28
May 12 & 26
June 9 & 23
During the past five years, the communities of St. Joseph and Sartell-St. Stephen have seen population growth. As a free-distribution newspaper, The Newsleaders reaches every resident of those communities bi-monthly.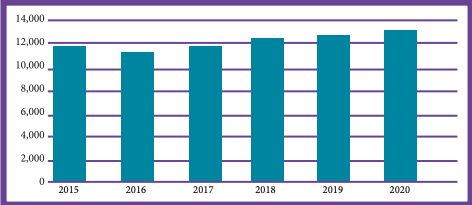 Consistent Audience Engagement:
According to the 2020 CVC audit of The Newsleaders, our readers are more engaged with their bi-monthly community paper than ever! 76% of our subscribers are reading The Newsleaders every other week. And, this isn't a new statistic, The Newsleaders has consistently had a 76% or higher readership for the past 20 years.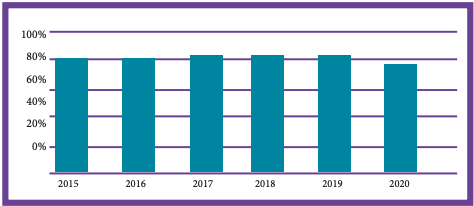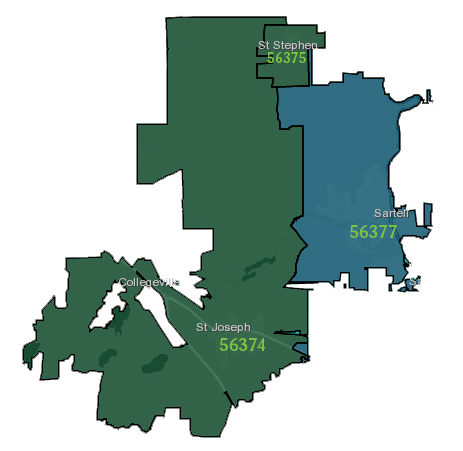 INSERT POLICY
Customers can deliver or have inserts shipped directly to our plant at 1406 Sinclair Lewis Ave., Sauk Centre, MN 56378. Deadline for delivery is noon Wednesday before a Friday paper.
If you would prefer we deliver the inserts to our plant, inserts should be to our office at: 1608 11th Ave SE, St. Cloud, MN 56304 by noon Monday prior to the Friday paper you'd like them distributed in. If inserts are delivered to our location after this time, a delivery fee will be added to your charges.
PUBLISHER'S LIABILITY
The publisher shall not be liable for slight changes or typographical errors that do not lessen the value of an advertisement. The publisher's liability for other errors or omissions in connection with an advertisement is strictly limited to publication of the advertisement in any subsequent issue or the refund of any monies paid for the advertisement.