Sartell City Council Meeting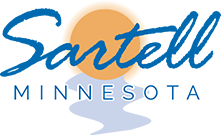 Council meetings are held at Sartell City Hall on the second and fourth Monday of each month (Except May-August when they are only held the 2nd Monday of each month unless a second meeting of the month is necessary) at 6:00 p.m. and are open to the public.
Council meetings can be viewed live on Charter cable channel 181 and rebroadcasted the following Wednesday after the meeting at 9:00 a.m. on the same Charter channel.
Below you will find meeting minutes from current back to 2016. You can request meeting minutes from before 2016 by calling Sartell City Hall at (320) 253-2171.