St. Francis Xavier students raise $10,440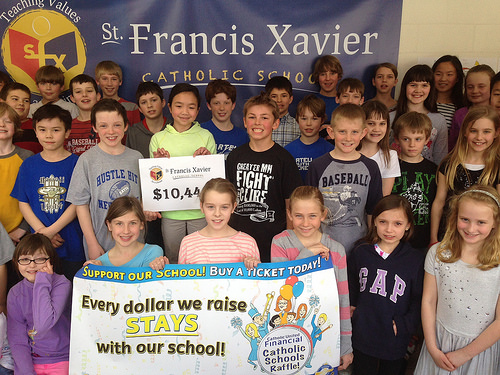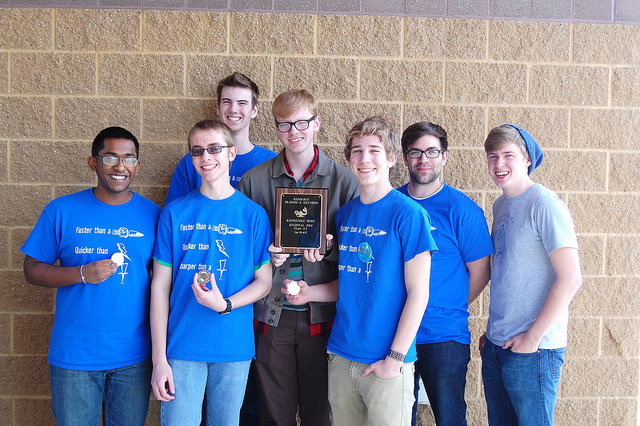 Sartell KB team set for state meet
The Sartell Knowledge Bowl will compete for statewide honors April 10-11 at Cragun's Resort near Brainerd.
The five-member team placed second March 20 during the regional meet at Celebration Lutheran Church in Sartell.
Coached by teacher Luke Walker, the varsity team is comprised of Sam Chappel, Adam Dullinger, Curt Koopmeiners, Gopi Ramanathan and Quinn Skoog.
Buffalo placed first at the regional meet, with 122.5 points. Sartell was second with 115 points. Those two will be in the larger-schools division at the state meet. In the smaller-school category at the regional meet, St. John's Prep was first with 107 points and Albany second with 106 points. Buffalo, with 107.5 points, will also go to the meet because it had the next overall high score among the 18 teams that competed.
The rigorous Knowledge Bowl competition at Celebration involved a written round of 60 questions and five oral rounds of 45 questions.
Welch raises funds for Special Olympics
Mark Welch of Sartell is part of a team that plunged into ice-cold lake water recently, raising $1,655 in pledges for Special Olympics Minnesota. The team's fundraising goal year was $1,500.
Welch is the boyfriend of MaryBeth Munden of St. Joseph, who has raised money for many years for the Special Olympics. Munden, Welch and their two other team members took the "Polar Bear Plunge" at a lake in Eden Prairie. The event was one of 16 held throughout Minnesota as part of the annual "Law Enforcement for Special Olympics Minnesota." Munden is the dispatcher for the St. Joseph Police Department. The two other team members were Welch's younger sister, Grace, and Grace's boyfriend, Blake.
Their team's name was "Mary, Mark and the Rest of the Family."
It's not too late to donate money to Special Olympics Minnesota. Checks can be made out to "Special Olympics Minnesota" in care of MaryBeth Munden, P.O. Box 546, St. Joseph, MN 56374.
To donate online, go to www.plungemn.org/plunger/marybethmunden.