CORRECTION
Heidi Everett, a DFL-endorsed candidate for Minnesota House District 13B, said she is currently not in favor of legalizing recreational use of marijuana, as stated in a story about her candidacy in the March 30 Newsleader: "We do not fully understand the societal impacts of such a change, and my belief is we should be watching and learning from the many states that have legalized marijuana to fully understand its impact."
---
Granite City Gearheads, the FIRST (For Inspiration and Recognition of Science and Technology) Robotics Competition Team from the St. Cloud district competed in the Medtronic Foundation Regional competition this weekend; 60 teams attended, mostly from Minnesota, but some came from as far as Florida and the Czech Republic.
The team includes Rose Kellner of St. Joseph and Carter Calhoun and Jaeger Johnson, who both attend Sartell High School.
This year's challenge was titled FIRST POWER-UP, themed after classic eight-bit arcade games. Robots had to collect "power-up cubes" and stack them on scales and switches in order to maintain control for the longest time in order to score more points. At the end of a match, teams may climb the center scale to earn more points.
The Gearheads ranked ninth in the competition and advanced to the eighth seed when two higher ranked teams joined together during alliance selection.
As a result of being the eighth seed, the Gearheads formed their own alliance and went on to earn second place and a spot in the World Championship in Detroit on April 25-28.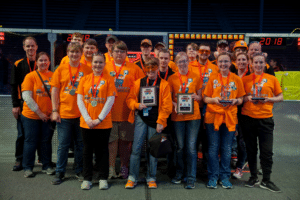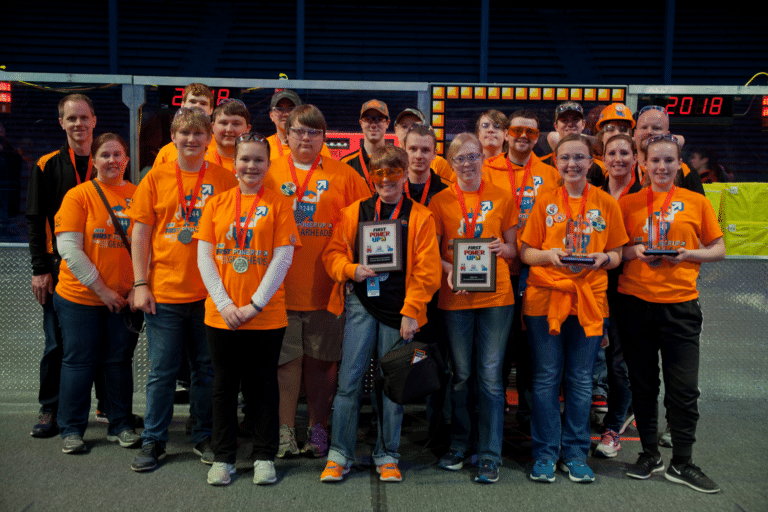 ---
Seven Sartell students were recently named to the fall semester dean's list at the College of St. Benedict. They are: Amelia Barkley, daughter of Julie and Jim Barkley,  a senior economics major;  Michaela Connolly, daughter of Lori and Michael Connolly, a senior nursing major; Alexis Flaherty, daughter of Stacie and Robert Flaherty, a senior nursing major; Madison Flaherty, daughter of Stacie and Robert Flaherty, a junior nursing major; Dana Svensson, daughter of Margaret and Michael Svensson, a senior history and philosophy major; Rebecca Windschitl, daughter of Jacqueline and Michael Windschitl, a senior biology and pre-medicine major; and Hannah Wohletz, daughter of Sandy and Frank Wohletz, a junior nursing major.
To be included on the dean's list, students must have a minimum 3.8 grade-point average.
---
Three Sartell students have been named to the dean's list for fall semester at St. John's University.
Elliot Edeburn, son of AnnElise Edeburn, is a first-year political science major; Matthew Immelman, son of Pamela and Aubrey Immelman, is a sophomore economics and hispanic studies major; and Matthew Michaud, son of Shelly Smith, is a sophomore accounting major.
To be included on the dean's list, students must earn a minimum 3.8 grade-point average.
---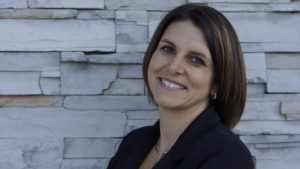 Dr. Sara Cuperus was recently named Minnesota Chiropractic Association's president for the 2018-2019 fiscal year at its annual meeting. Cuperus is the owner of Chiropractic Performance Center in Sartell.
Cuperus has served the Minnesota Chiropractic Association in numerous ways throughout the years, serving first at a local and district level and then at state level the past four years. Her chiropractic practice specializes in treating athletes and pediatric/prenatal care with post-graduate certification in both areas. She hosts interns from Northwestern Health Sciences University regularly as well as from the local high schools. Chiropractic Performance Center opened in 2003.
---
Mary Jepperson, a professor of accounting and finance at the College of St. Benedict/St. John's University recently joined the board of directors at Stearns Bank National Association. Jepperson began her career in the Minneapolis office of Coopers & Lybrand, where she became the office's first female partner. She is experienced in forensic accounting and litigation services.
---
Traut Companies was key to an investigation surrounding two decades-old municipal wells in St. Anthony Village.
Of primary concern was the wells' proximity to an area with well restrictions to protect aquifers. Investigation into the location of the wells was completed by Minnesota Department of Health by investigative drilling by Traut to verify the material in the wells and determine if the required liner casings were present.
Traut drilled out both wells and discovered they had ungrouted liner casings which could allow downward movement of water and contaminants to aquifers. The wells were then resealed. By completing the project, groundwater was safeguarded for St. Anthony Village and public health was protected.