Correction
A correction is needed for a story about the St. Cloud Rox that was published in the July 25 St. Joseph Newsleader. The Rox team is a summer collegiate league team. It is not a professional minor-league team.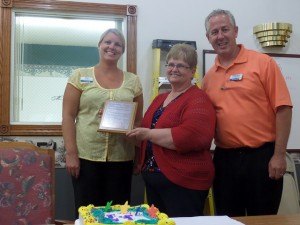 contributed photo
Heidi Hagen (left) and Chris Buley (right) from Heartland Hospice with Karen Hennessy, housing manager from Arlington Place.
Arlington Place Assisted Living Community recently earned a Champion of Care award from Heartland Hospice. Arlington received this honor in recognition of their dedication and excellence in care practices and services to their residents and families. Arlington is an active senior community located in St. Joseph, Minn., which offers a wide variety of living rooms and suites with services, including partnering with Heartland Hospice when needed.
"Heartland is privileged to work so closely with Arlington. The manner in which the staff at Arlington provides care to residents and families compliments the Heartland Experience, meeting residents and families wherever they are at in life's journey," commented Heidi Hagen, manager of business development for Heartland Hospice.
Heartland presented Arlington with a certificate on June 30. The celebration included presentation of the award and a cake social for staff. "Arlington is honored to accept this award and appreciates the opportunity to partner with Heartland Hospice to provide quality care for our residents we serve in our community," stated Karen Hennessy, housing manager.
Heartland Hospice is part of the HCR ManorCare family. The HCR ManorCare health-care family is comprised of centers that are leading providers of short-term, post-acute services and long-term care. With 60,000 caregivers nationwide, the HCR ManorCare centers are pre-eminent care providers in their communities. Quality care for patients and residents is provided through a network of more than 500 skilled nursing and rehabilitation centers, assisted living facilities, outpatient rehabilitation clinics, and hospice and home health-care agencies. These locations operate primarily under the respected Heartland, ManorCare Health Services and Arden Courts names.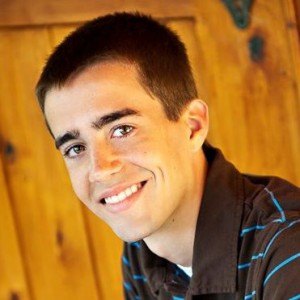 Gaetz
Christian Gaetz, son of Rose and Rick Gaetz of St. Joseph, was recently named to the spring dean's list at the University of Minnesota Twin Cities.  He is a sophomore in the College of Science and Engineering, has a 4.0 grade-point average and is majoring in mathematics. He also received a math department scholarship of $3,500 for 2014-15 academic year.