CORRECTION
A correction is needed for the story about the Sartell Sabres football team's state championship in 1994 (Aug. 22 Newsleader). The name of the defensive coordinating coach on that team was Roger Trobec.
Novak
Jennifer Novak, certified paraoptometric and practice administrator at PineCone Vision Center, was recently appointed to the Communications Content Committee of the American Optometric Association. Novak was chosen for her talented and exceptional work serving the profession of optometry.
"We are thrilled and honored at the appointment," says owner and medical director Dr. Nicholas Colatrella. "We fully support Jennifer and are excited about this opportunity."
The committee will provide guidance and consultation in the implementation of an integrated content management strategy to help ensure members are fully informed on key issues with relevant and timely information through content that is both compelling and engaging, and which optimizes the use of delivery vehicles.
John Milam, a 2010 Sartell high school graduate and son of Mary and Mark Milam of Sartell, graduated this past May from Augsburg College with a business management degree with emphasis in marketing. He obtained employment shortly after graduation with C.H. Robinson as a buyer/freight sales representative in Minneapolis.
Alexander Holt, son of Pamela Bacon and Glenn Holt of Sartell, recently participated in the Concordia Language Village's program by attending a two-week youth immersion session at Waldsee, the German Language Village, located near Bemidji, Minn. Holt is a sophomore at St. John's Prep this fall.
By attending Waldsee, the German Language Village, Holt experienced a simulated visit to another country. He was issued a passport, exchanged currency and adopted a new name. By interacting with staff from over the world, Holt also learned about the many opportunities available to those who speak more than one language. He was immersed in the language and culture of another country through large and small learning groups, authentic foods, holiday celebrations, re-enactments of historic events, songs, dances, crafts, games and everyday conversations.
Concordia Language Villages, a program of Concordia College, Moorhead, Minn., is a recognized leader in global education offering 15 world language programs. Concordia Language Villages attracts more than 10,000 youth, educators and adults annually from 50 states and more than 40 countries. Youth ages 7-18 and adults of language experience levels can take advantage of on-site learning options ranging from a weekend to four weeks.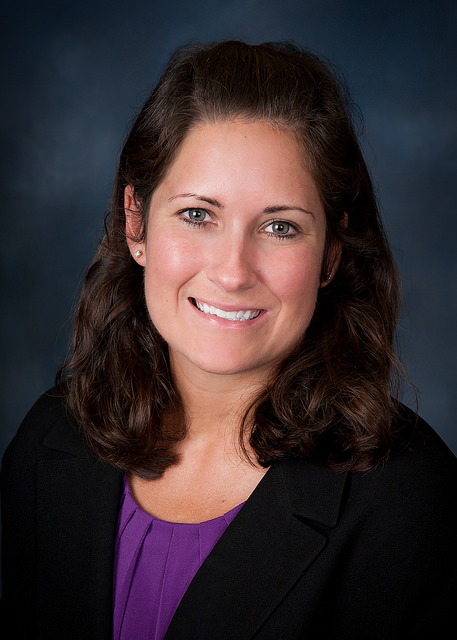 Freese
Dr. Kelly Freese, OD, recently joined the practice at PineCone Vision Center. "Dr. Freese is a great addition to our team," says clinical director Dr. Stacy Hinkemeyer. "She is looking forward to working with our patients to better understand their needs."
A native of St. Cloud, Freese graduated with honors from both Cathedral High School and St. Cloud State University. She went on to graduate from The New England College of Optometry in Boston. She is a member of the American Academy of Optometry, American Optometric Association, Minnesota Optometric Association and attends Alcon's Academy for Eye Care Excellence, Vistakon Vision Care Institute and American Academy of Optometry annual meetings.
PineCone Vision Center is a state-of-the-art comprehensive eye-care provider with a team of vision-care specialists and a professional staff providing the best eye-care solutions available.
Joshua Pestana Mata, son of Reyna Mata and Rafael Pestana of Sartell, has enrolled at St. John's University for the 2014-15 academic year.
Ryan Holter recently joined Conway, Deuth and Schmiesing, PLLP (CDS) as a staff accountant. Holter has 11 years of accounting experience. He graduated from Ridgewater College in Willmar, Minn. with an associate's degree, and from Minnesota State University in Mankato, Minn. with a bachelor's degree in accounting with a minor in business administration. In 2014, Holter received his masters of business taxation degree from the University of Minnesota-Carlson School of Management. He specializes in various accounting areas but his focus is in individual and corporate tax preparation, compilations and reviews. Holter, his wife, Brenda, and their two children, reside in Sartell.