by Dennis Dalman
Al Dahlgren of St. Joseph is gratified his extensive knowledge of business and accounting can help the St. Cloud school board "unravel the incredibly complex business of school finance."
Dahlgren, 61, is treasurer of the school board and is vying for re-election, competing with six other candidates, including two other incumbents. There are four seats open on the school board for the Nov. 3 general election. Incumbent Jeff Pollreis did not file for re-election.
Dahlgren is currently serving his second term on the board and was its chair for two consecutive years. He has also served on its finance committee.
"I am proud to say we maintained a balanced budget and a healthy balance every year," he said. "All while building two new schools, relocating the district office and twice rebuilding schools after fires."
Dahlgren, the father of four children (all of whom attended St. Cloud public schools) is the self-employed owner of Once Upon a Child retail store in Waite Park.
He graduated from Mounds View High School and earned a bachelor's degree in agricultural business from the University of Minnesota. He worked in retail management with J.C. Penney for 20 years and was transferred to the St. Cloud store in 1991. He opened Once Upon a Child in 1993 and five years later also worked for Winmark Corp. as a regional manger and small-business consultant for 15 years. In 2018, he was the recipient of the Optimist Achievement Award in Education.
Dahlgren gave his responses to the following questions for the St. Joseph Newsleader:
How can you help ensure every child has full access to the best education so no child is left behind?
Dahlgren said each student must be viewed as a unique individual because each one learns at a different pace, requires different supports and needs change over time. Each student must be helped to achieve maximum growth and achievements.
"Those who struggle may need additional individualized support to lift them higher and faster," he said, "and those who are exceptional learners deserve advanced placement and curriculum that challenges them every day."
How can you help guarantee a zero-tolerance policy against teasing, taunting and bullying is not only emphasized but consistently enforced?
A lot of ongoing work on those issues has been done by the school board, he said.
"We have made great progress, but we can never stop trying to improve," he added. Social media and cyber-bullying pose difficult challenges, and the board has re-written and strengthened polices regarding such incidents. There is also an anti-bullying curriculum and pro-active lessons about social-skills development. In addition there are safe zones, building report procedures and staff development to recognize signs of bullying.
"It is critical for learning to occur . . . that no student or teacher should ever feel bullied," he said.
Discipline policies, including suspension or expulsion, are in place, he said, and mandatory reporting is required, including documented paper trails detailing every incident and all actions taken.
Some say there is too much emphasis on written tests to measure students' progress. How do you feel about testing?
Dahlgren said he strongly favors testing for educational goals, but he vigorously opposes using test results to compare school districts because such comparisons are totally unfair for a number of reasons. That, he explained, is because of the disparities between wealthy and impoverished districts.
"Challenges that involve demographics, feelings of safety, self esteem, education level of parents, poverty and transiency play a large part in average proficiency of students," he said. "Wealthy districts have low levels of those challenges, and most students in wealthy districts come to school prepared to learn."
In some urban areas, he said, students often struggle with many of the basic physical and emotional needs of life. The St. Cloud district has some of those challenges, but it compares very favorably to surrounding and comparable districts, Dahlgren said, adding that "this is never published or reported."
The internal use of test scores and staff's ability to challenge students individually is "key," he said, to making sure ever student advances to full potential each school year right up to graduation.
Please address two or three school issues you care most about and what you would like to do to make changes (if any) regarding those issues?
Issue One: The biggest challenge, he said, is special-education funding – the shortfall of state and federal funding for mandatory special-education services. In St. Cloud, those services cost $39 million, but the district receives only $28 million in funding – something known as "cross subsidy." The shortfall must be made up with general-education funds and reductions in other spending. Dahlgren has testified at state legislative hearings about funding inequities and will do so again.
"St. Cloud has high special-education levels, and we are impacted severely by the failure of our state legislature to fund what they require," he said.
Issue Two: Partnerships with local employers and more expansion of career- and technical-training programs should be emphasized, he said.
"Creating strong feeder programs for technical college and engaging young adults in real-life, skill-building curriculum they can use is important whether they go on to college or directly to work," he said, adding the new Tech High School has good, strengthened programs along those lines.
Other comments?
"I am grateful to the community for trusting me as I have served eight years on the school board," he said. "I am the only board member with a strong business/finance background. I have no personal agenda other than to improve the educational experience and outcomes for students in District 742. I would appreciate your vote on Nov. 3."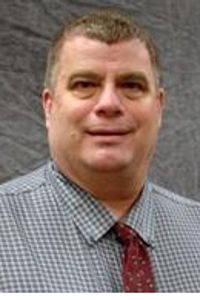 contributed photo
Al Dahlgren