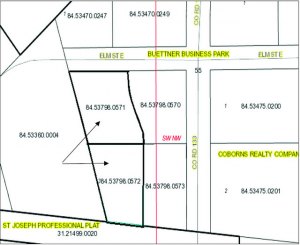 NOTICE OF PUBLIC HEARING ON VACATION OF UTILITY EASEMENT
Notice is hereby given a public hearing will be held before the city council at 6:10 p.m. Monday, Jan. 5, 2015 at the St. Joseph City Hall, 25 College Ave. N. The purpose of the hearing is to consider a release and vacation of all utility easements located between lots 2 and 3, Block 1, St. Joseph Professional Plat.
All persons wishing to be heard will be heard and oral testimony will be limited to five minutes. Written testimony can be mailed to the City Administrator, P.O. Box 668, St. Joseph, MN 56374.
Judy Weyrens
Administrator
Publish: Dec. 19, 2014