Sean Pettee, St. Joseph, graduated with an associate's degree in architectural commercial design from Wisconsin Indianhead Technical College in Shell Lake, Wis.
---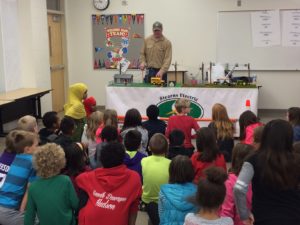 Stearns Electric teaches energy efficiency, electrical safety to Kennedy fourth-graders
Employees from Stearns Electric Association visited fourth-graders at Kennedy Community School on Jan. 25 to provide an interactive presentation on energy efficiency and electrical safety.
Prior to the presentation, students learned about basic electricity principles as part of their school curriculum.
Stearns Electric's live, energized home-and-farm model, which showed students what can happen when they get too close to electrical equipment, was the highlight of the presentation. The presentation also demonstrated how to react in a vehicle accident involving a power line.
---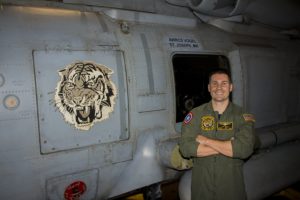 Joshua Vogel, son of Laurie and Joel Vogel of St. Joseph, celebrated his 18th anniversary in the Navy on Jan. 27. After completing Recruit Training Command in Great Lakes, Illinois, Vogel served in Pensacola, Florida, San Diego, Brainerd and Atsugi, Japan, and is currently stationed in San Diego. Joshua, a senior chief petty officer, is deployed on the USS Theodore Roosevelt aircraft carrier. He is an aircrew rescue swimmer.
---
WACOSA announced it's the recipient of a $2,500 grant from the Initiative Foundation. The dollars will fund a collaborative effort between WACOSA and True Friends to provide a unique, customized training experience that focuses on enhancing leadership skills and equipping new leaders. The program includes WACOSA clients, who are individuals with disabilities, and are often not offered the same opportunities to develop leadership skills. WACOSA, established in 1963, serves more than 625 adults with disabilities in central Minnesota with sites in Waite Park, St. Cloud and Sauk Centre.