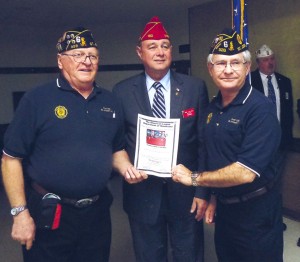 Kairsten Nelson, daughter of Ann and Robert Nelson of St. Joseph was recently named to the fall dean's list at Concordia College, Moorhead. To qualify, she earned a minimum grade-point average of 3.7. She is a graduate of Rocori High School, Cold Spring.
Three St. Joseph students were recently named to the fall dean's list at the University of Minnesota, Morris. They are Kathryn Evenson, Maryanna Kroska and Amanda Walz. Students must achieve a grade-point average of 3.66 or higher to earn this honor.
Nine St. Joseph students recently graduated from St. Cloud State University. They and their majors are as follows: Tudor Flintham, master's in sports management; Dylon Fuchs, bachelor's in environmental studies; Ralph Hanson, master's in biological sciences; Cody Happke, bachelor's in recreation and sports management; Luke Klein, bachelor's in studio art, cum laude; KaulaLoso, bachelor's in psychology, cum laude; Molly McAlister, bachelor's in communication studies, cum laude; Abdinoor Sigat, bachelor's in international relations and bachelor's in political science; and Perian Stavrum, master's in business administration.
Aaron Goerger of St. Joseph was recently named to the fall semester dean's list at the University of North Dakota, Grand Forks. A student's grade-point average must be in the top 15 percent to qualify for this honor.
Preston Schatz of St. Joseph was recently named to the fall semester president's roll of honor at the University of North Dakota, Grand Forks. A student must have an overall cumulative grade point average of 3.80 or higher to qualify for this honor.
Alex Generous of St. Joseph was recently named to the president's list at Drake University, Des Moines, Iowa. Students must achieve a perfect 4.0 grade-point average to earn this honor.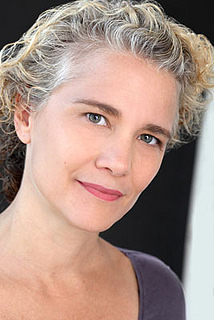 Kathy Hendrickson, a College of St. Benedict alum who resides in New York, is directing "Clever Maids: Stories from the Brothers Grimm," a CSB/St. John's University Theater Department production, which will be held at 7:30 p.m. Friday-Tuesday, Feb. 21-25 and 2 p.m. Saturday and Sunday, Feb. 22 and 23 at the Benedict Arts Center Colman Theater on the campus of CSB. Director Kathy Hendrickson is an alum of CBS who resides in New York."Clever Maids: Stories From the Brothers Grimm" will feature original story theater adaptations of "The Golden Key," "Little Red Cap," "The Hare and The Hedgehog," "Clever Gretel," "Hansel and Gretel" and "The Four Artful Sisters." These tales tell the stories of some of the women of the brothers Grimm: the tricksters, and heroines, mothers, and sisters, the wicked stepmothers and witches.  As always in Story Theater, shadow imagery will be featured (this time under the supervision of New York Shadow Puppet Master Rachel Oakes) and special to this show, shadows will be designed, constructed and operated by the ensemble.
Since graduating from CSB in 1987, Hendrickson has worked as a performer, director and teacher in Minneapolis, New York (where she has lived since 1995) and all over the world.  She is an expert in the fields of actor training, the improvisation games of Viola Spolin and Story Theater techniques. In 2011, Hendrickson assistant directed the Tony award-winning Broadway revival of "Death of A Salesman," directed by Mike Nichols. From 2002-10 she acted as vice president and senior improvisation and acting faculty of the world-renowned New Actors Workshop in New York City, a two-year professional conservatory founded by George Morrison, Nichols and Paul Sills, who originated the Story Theater form in the 1960s.
In addition to her work at New Actors Workshop, Hendrickson has been a guest artist/educator or director at Dartmouth College, Antioch University, Stella Adler School of Acting, New York Conservatory for Dramatic Arts, New Jersey Performing Arts Center, as well as internationally at the Metodi Festival in Tuscany, KHIO (National Conservatory) in Oslo, Artcenicas in Rio De Janeiro, and SPOLIN-IST in Istanbul.  In 2011, Hendrickson co-founded and began her tenure as artistic director of Jersey City Children's Theater, bringing the teachings of Neva Boyd, Spolin and Sills to the youth of Jersey City, N.J. in the forms of both education/outreach and Story Theater performance. JCCT has served more than 12,000 Jersey City residents since its opening.
Says Katie Kenfield, assistant director and CSB class of 2014: "This show is unlike anything I have been a part of in my four years at CSB.  Each day the ensemble creates a dynamic energy and coupled with unwavering commitment transforms our world into that of the Grimms stories.  Clever Maids: Stories From the Brothers Grimm creates a sense of empowerment through the use of words, mindful physicality and simplistic visual cues. Beauty is found as the ensemble works as a cohesive unit to support one another equally in each moment of the show. This show is meant to be a community affair, one that is inspired by the obvious love of the work spearheaded by Kathy Hendrickson and the ensemble."
"It has been an amazing journey with these students and they have created a personal, poignant and very cool show," Hendrickson said. "Story Theater is an incredibly physical and intuitive form of theater that comes from adaptation of epic stories and through our findings in each and every rehearsal. The entire cast jumped right in with their ideas and vision from the first workshop.  This is their show and these are their stories; We have only used these Grimms' tales as an entrance into metaphor and to lessons learned as young adults mature and become more independent, more empowered.  With CSB celebrating its 100th anniversary this year, I thought it vital to focus on the women's journey in the stories and we chose source material with that in mind. For me personally, these lessons of independence and empowerment I learned as a student at St. Ben's have supported me my entire life." 
For more information or tickets, call 320-363-5777 or visit www.csbsju.edu/fine-arts.