by Cori Hilsgen
news@thenewsleaders.com
The parking lot filled early and cars lined the road as people arrived at the first "Fare for All Express" food program held March 17 at Resurrection Lutheran Church.
People arriving at the door were greeted by organizer Mary Plafcan who handed them a number. They were directed past the Tri-Cap information table to learn about services available.
Tri-Cap self-sufficiency counselor Janel Heinen and St. Cloud State University intern Chelsea Anderson explained some of the services available, including Financial Fitness, Wings, Energy Assistance and more.
Shoppers proceeded into the church to wait in pews and view an overhead screen about options of food products available and their costs.
Food options included a produce pack of five varieties of fresh vegetables and two varieties of fresh fruit for $10, a minimum of 3-5 pounds of four assorted meat items for $11 and more. The products usually vary at each event.
Volunteers explained products and directed people to a room where they placed their orders and paid for them. Then, volunteers loaded and pushed carts out to vehicles for shoppers.
MaryLynn Roles and Joan Holtz volunteered at the information table.
"We've answered a lot of questions about the products people are getting," Roles said. "It's really good products at reasonable prices."
Laura Hern and Laurie Birr were obtaining email addresses so shoppers could be notified about other sites where Fare for All also stops.
"It's just awesome," Hern said. "It's just a blessing there are so many people here."
Judy Herdan was helping direct people into the product room.
"It's a great turnout," Herdan said. "I think it's wonderful."
Delores Stang and Bea Imholte were busy sorting breads on the bread table.
"It's been busy and well received," Imholte said.
Organizer Amanda Roles was busy directing volunteers, including her father-in-law, Tom Roles, and mother-in-law, MaryLynn Roles.
"'Fare for All' has said they never empty their trucks," Amanda said. "We want to be the first."
"I think it's good," Tom Roles said. "Everyone says thank you."
Fare for All worker Rodney Moore said he has been with the program for six months. As he unloaded food products, he said he thought it's a good program.
"I think it's a good thing," Moore said. "It's good, cheap food and it helps the community out."
Organizer Mary Plafcan said she handed out 287 numbers.
"We had a very successful grand opening," Plafcan said.
Roles said they sold 387 packages of food and 332 a la carte items. They ran out of several products before the event ended.
"I would just like to apologize to the people who did not receive the packs they may have wanted due to running out," Amanda said. "It was our first time and it was difficult to gage the number of people who would be attending. We will try our best not to let it happen again."
Plafcan said TriCap representatives will be available at the next Fare for All event to answer questions about services that might be available to people. She would like to encourage people to visit the table.
"We are glad so many people came out," Plafcan said. "The more people who use the program, the better prices are for the whole community."
"I would like to thank the volunteers. They were excellent," Amanda said. "They were what made this event run smoothly and (are) responsible for making this event a success."
Plafcan said some shoppers mentioned if they couldn't use all of the food products, they planned to donate them to the St. Joseph Area Food Shelf.
Fare for All is for everyone. The program buys fruits, vegetables and frozen meat in bulk and saves up to 40 percent off grocery-store prices.
Amanda said food is purchased through wholesalers. Depending on the season, it is either grown locally or sent from all over the country.
Other distribution dates for 2014 include April 14, May 12, June 9, July 7, Aug. 4, Sept. 15, Oct. 13, Nov. 10 and Dec. 8.
To help volunteer or for more information, contact Plafcan at 320-249-5718.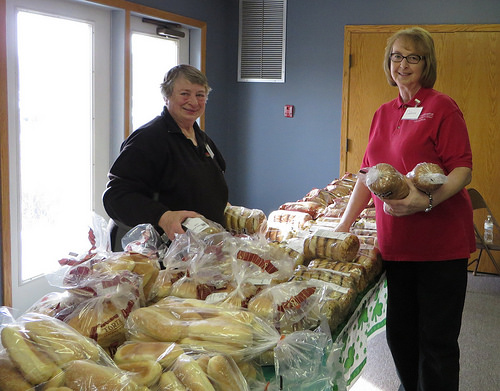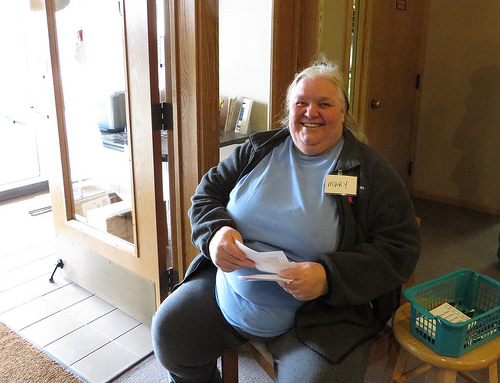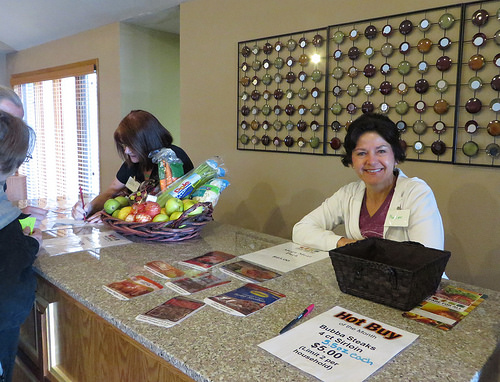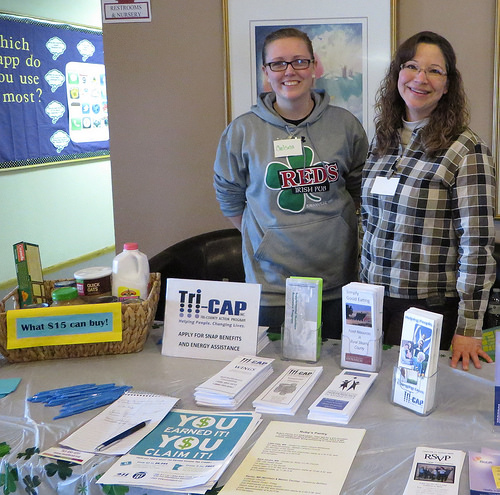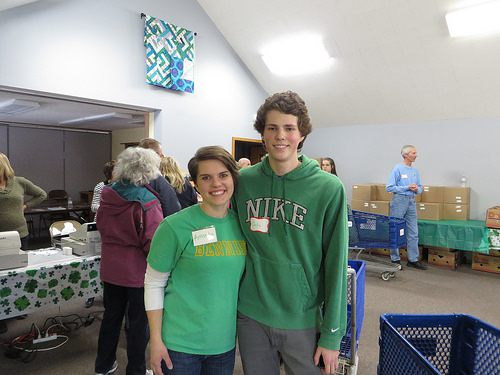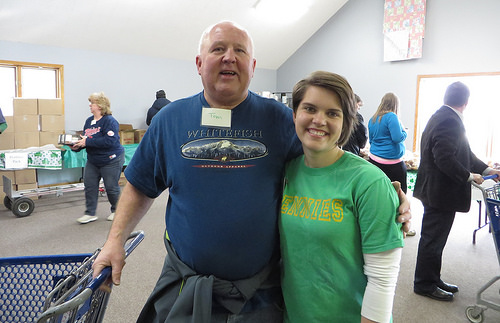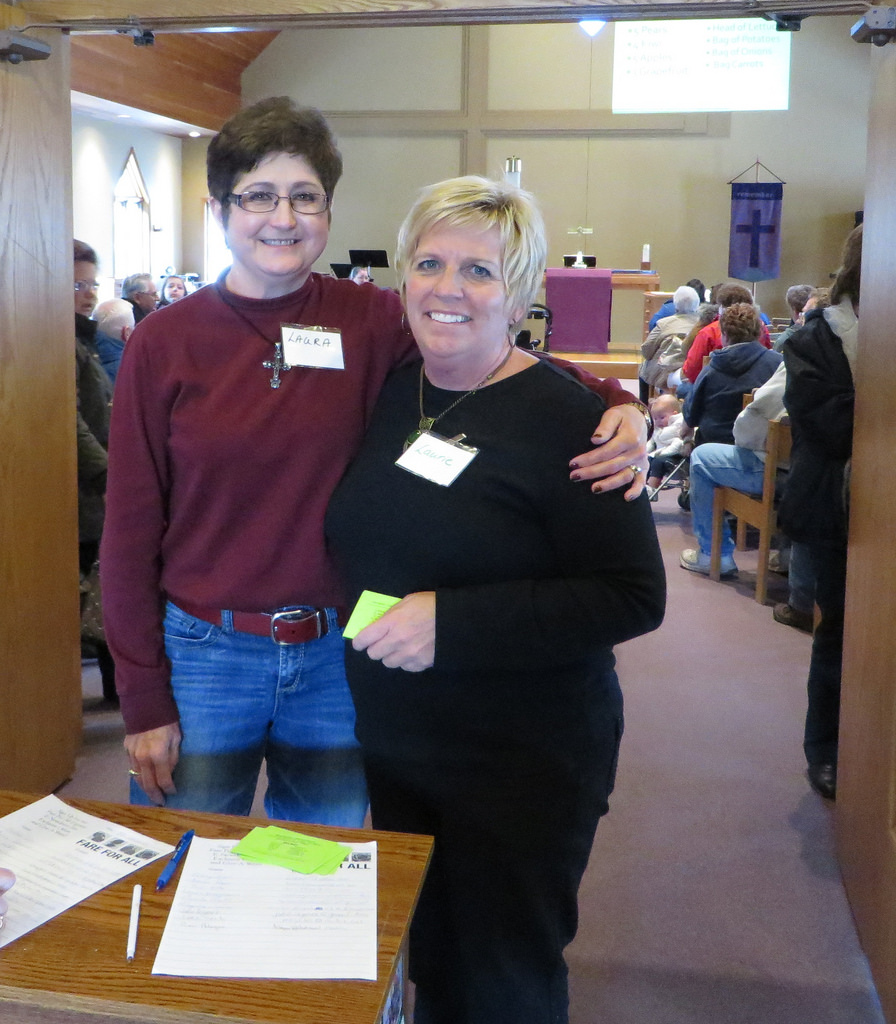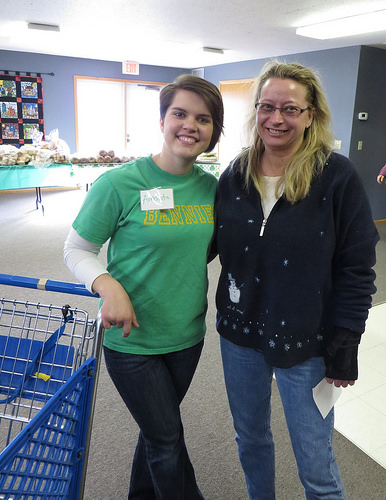 ­­­­­­­­­­­­­­­­