Tani waa kuu muhiim adiga. Fadlan aqri.
Ogeysiis! Importante para Usted, por favor léalo. Please read!
Announcements brought to you by Cultural Bridges of St. Joseph, a committee of Central Minnesota Community Empowerment Organization. We are dedicated to ease your transition into our community.
•••
by Martina Talic
Recently I had the honor of meeting Pok Hughes, a South Korean woman who lives in our community. Her journey from Asia to St. Joseph is an interesting one. It started one rainy day when she decided to follow her two high school brothers who had previously moved to the United States to pursue their education. Pok's parents died when she was only 21, leaving five children behind. As eldest, she was now in charge of the family.
American education was better than Korean, so she found a way to send her siblings to Texas. When Pok arrived in America, her mission was to parent and care for her brothers. She indeed did a great job! Both brothers are successful and living in Florida and Georgia. They keep in touch on a regular basis. Her other brother and sister remained in South Korea and Pok visits them every few years.
After living in Texas for two years, Pok moved to California where she worked in a Japanese restaurant. When she married and had children, the family moved to Princeton and then Sauk Rapids. Pok has two beautiful daughters who live in Arizona and New Jersey.
In my interviews with immigrants, I am always surprised not to hear one single complaint about the Minnesota winters. The good things outweigh the harsh climate!
Pok loves her quiet, safe neighborhood and natural surroundings. She worked hard in the food industry all her life and now that she is retired, she enjoys traveling. During her free time, Pok likes to play golf and exercise. She loves to socialize with her friends at the Korean Baptist Church in St. Cloud.
"It is nice to be retired," she says, with a smile on her face. And her face is beautiful! Here's Pok's recipe for beauty: Pick some aloe vera leaves; blend and refrigerate. Apply to your face every night. And of course, remember to smile; that will keep you young and beautiful forever!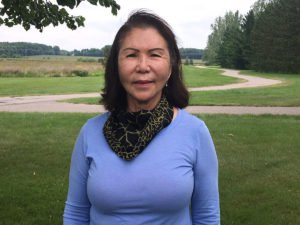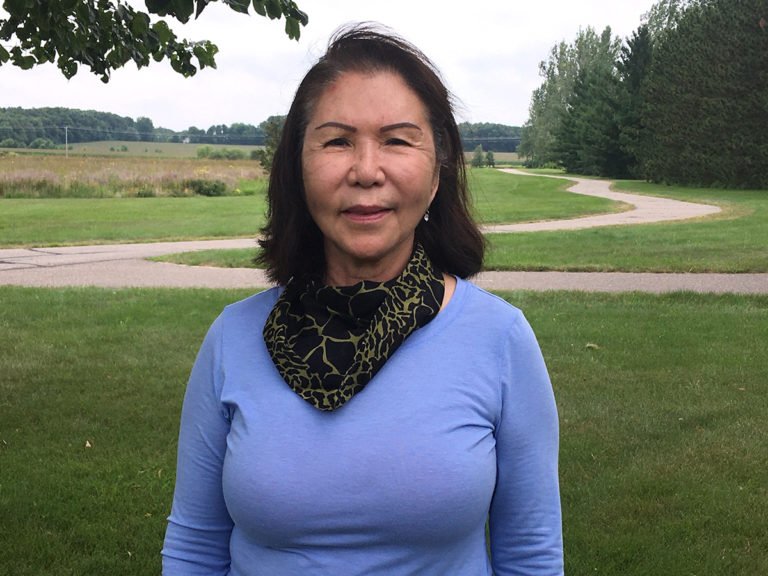 •••
If you have any questions, contact Juliana Howard at 715-791-8976 or Jamal Elmi at 320-310-2351.