ABC Seamless won the 2018 National ABC Seamless Steel Siding Franchise of the Year award. ABC Seamless president Jerry Beyers presented the award to Josh and Amy Stahlecker, owners of ABC Seamless of St Cloud located in Sartell. The award was presented during the 40th Annual ABC Seamless National Franchise Meeting in Fargo, ND.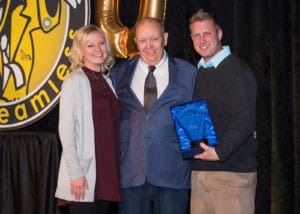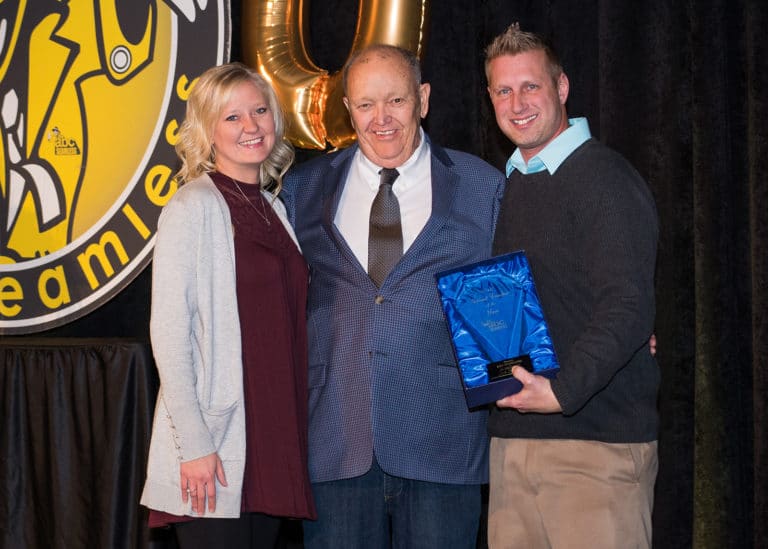 ---
Juli Stone Pitzer of Sartell will receive a doctorate in film and nedia studies from the University of Kansas.
---
The Sartell Squirts Blue C hockey team participated in the Forest Lake Ranger Classic Squirt B2 and Squirt C Hockey Tournament on Dec. 8 and 9. They were one of 8 "C" teams competing including Forest Lake, Blaine, Centennial, Anoka, Andover, Mahtomedi and Cottage Grove. They beat Mahtomedi for the championship. Members of the team are: Nikolas Berger, Brandon Cihlar, Noah George, Evan Hanson, Karson Kuznia, Lane Larson, Ronin Lester, Cael Mueller, Jaden Oxley, Liam Solarz and Owen Yasgar. Head coach is Lewis Solarz, assistant coaches Andrew Berger and manager is Joleen Oxley.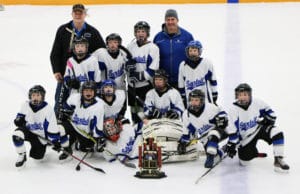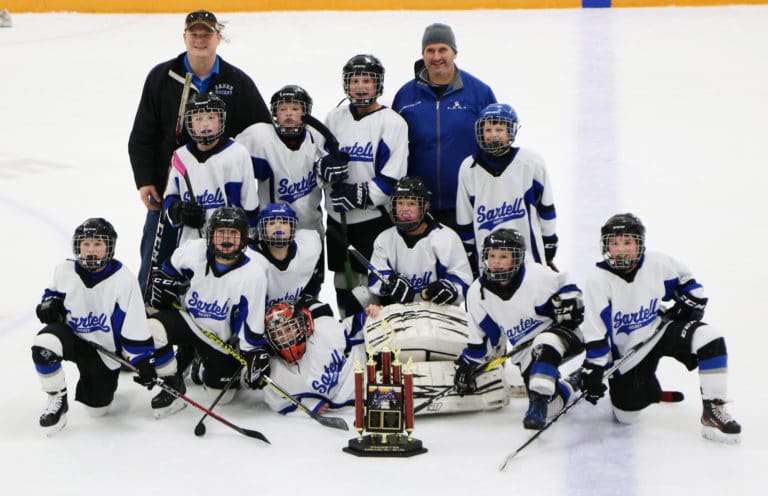 ---
Volunteers from Catholic Charities Foster Grandparent Program received awards for their years of service. Foster Grandparent Director Stacy Lund and Area Supervisor Sara Heurung acknowledged foster grandparents with one-, 10-, and 20-year volunteering milestones. Penny Lundblad, Oak Ridge Elementary School, was recognized for one year of service. Judy Groth of Pine Meadow Elementary School was recognized for 10 years of service. A total of 35 foster grandparents were recognized for their service. The Foster Grandparent Program offers seniors 55 and older the opportunity to work with students in schools or other nonprofit agencies where there are children who need extra help to succeed.
---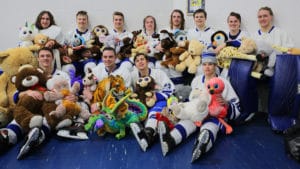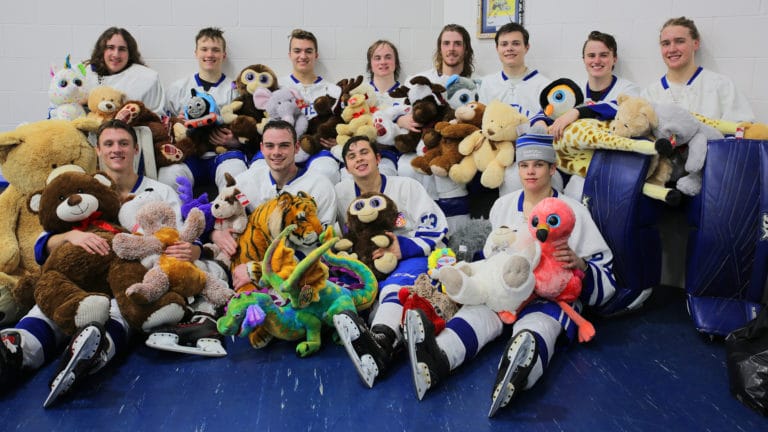 ---
Two Sartell teachers have been named to the Perpich Center for Arts Education Regional Arts Teacher-Leader network.
The two educators are Holly Lathe, who teaches music at Pine Meadow Elementary School, and Brandon Nordhues, music teacher at Sartell High School.
The network includes 62 teachers of dance, media arts, music, visual arts and theater. Members will offer their expertise as a resource for arts educators in their regions through facilitating professional development and providing knowledgeable support to colleagues.
---
Hailey Winter of Sartell was named to the fall dean's list at the University of Wisconsin-Superior.
To be named to the dean's list, students must achieve a minimum 3.50 grade-point average.
---
Heather Wensel of Sartell has been named to the fall semester president's list at Minnesota State Community and Technical College. To earn this award, students must earn a minimum grade-point average of 3.5.
---
Kellee Rucks of Sartell graduated with a master's degree in nursing (family nurse practitioner) from Graceland University, Lamoni, Iowa.
---
Sartell-St. Stephen school district Director of Technology Kyle Breitkreutz received the Sourcewell Technology (formerly TIES) Minnesota Leader of the Year Award on Dec. 10. The award recognizes "demonstrated effective leadership in using information technologies to increase opportunities and accessibility for student learning."
In addition to leading the district's Full Access technology plan, which provides a device to every student in grades three to 12 and expanded access for kindergarten through second-grade, Breitkreutz leads a team of instructional technology specialists. They created an annual event, Education Done Differently, which invites everyone in the community to learn from students and teachers as to how their learning is elevated through technology.
Breitkreutz has grown Accessible Educational Materials access from a few students to launching it building-wide at the middle school.
Breitkreutz has been a district employee for more than 12 years and became the director of Technology in 2012.
Kyle's wife, Rachel, is a health/physical education teacher at Sartell High School. Their sons, Liam and Lincoln, attend Pine Meadow Elementary, and their daughter, Lillian, attends Sartell Middle School.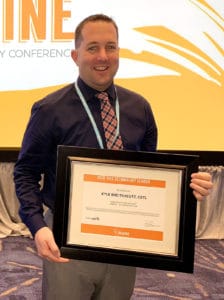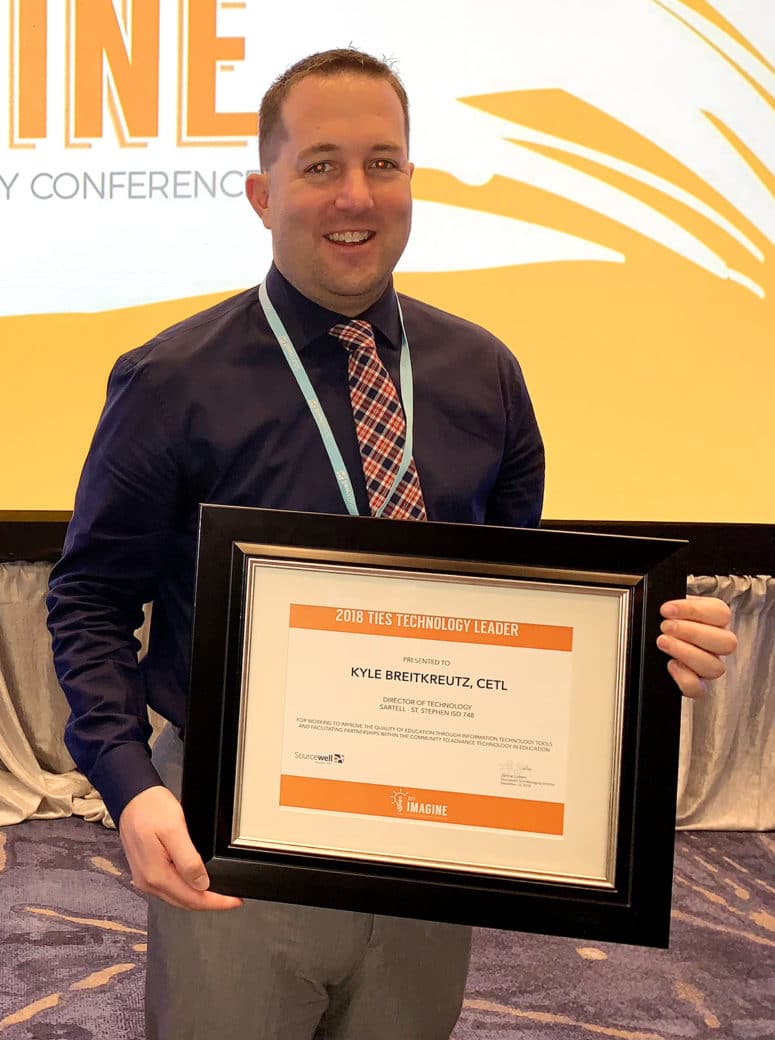 ---
The Sartell Middle School Student Council invited students, staff and parents to contribute items to fill care packages for Air Force Medical Evacuation personnel serving in Qatar until February. One of the military members is the husband of Nicole Schmitt, math interventionist for grades five through eight.
With all the supplies that were donated, Student Council members were able to send 15 individual care packages for the crew members from Minnesota, as well as five extra care packages for other military personnel who are deployed in Qatar.
At the end of November, Sartell Middle School received unique gifts of gratitude from the 15 military members in Qatar: a flag, official certificate, military coin and military patch. Each of the five crews that these members are a part of flew the flag on a different mission they were on throughout the middle east.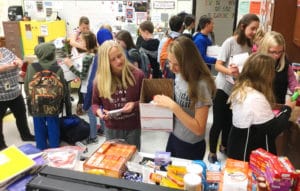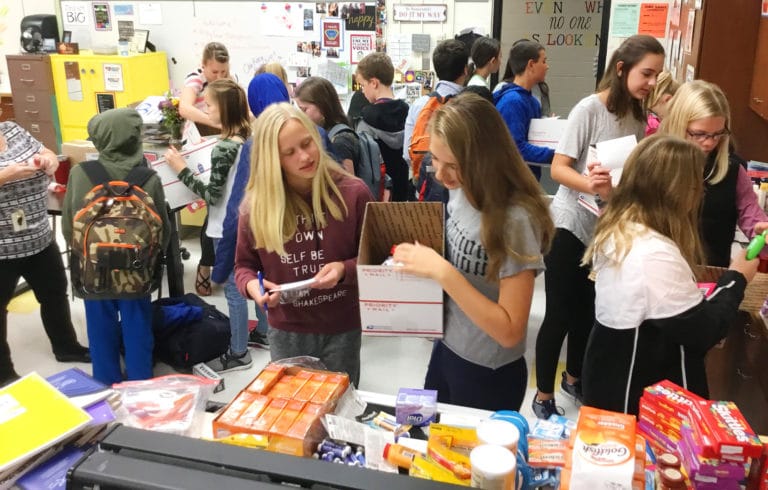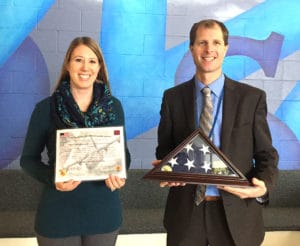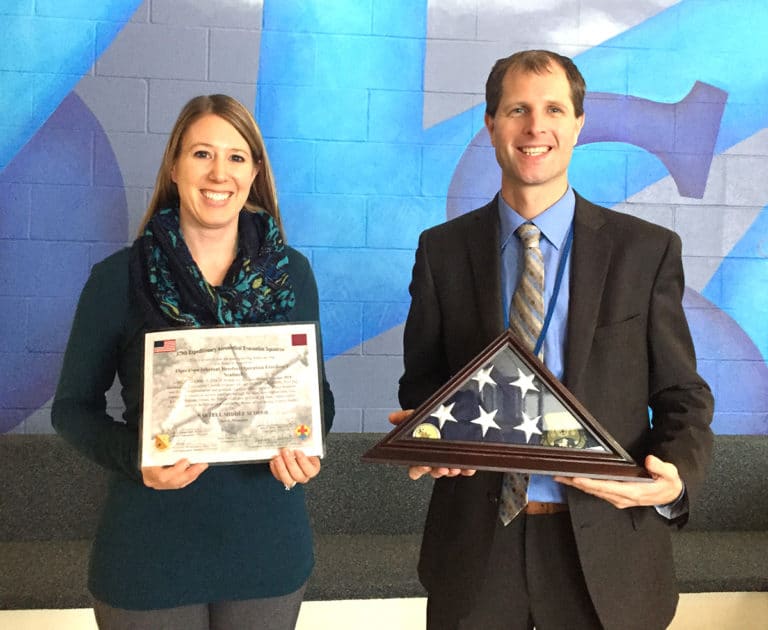 ---
Five area students were awarded degrees at Minnesota State University, Mankato's fall semester commencement on Dec. 15.
The students are Taylor Reetz, Cassidy Ross, Robert Satterness and Karl Scharnweber from Sartell and Mackenzie Dockendorf from St. Stephen.
---
A Sartell student has been accepted to the University of Minnesota College of Dentistry for the Doctor of Dental Surgery program.
Mohammad Ayyub graduated from the University of Minnesota fall semester 2018 with a bachelor's degree in biology. He will begin his studies in August 2019.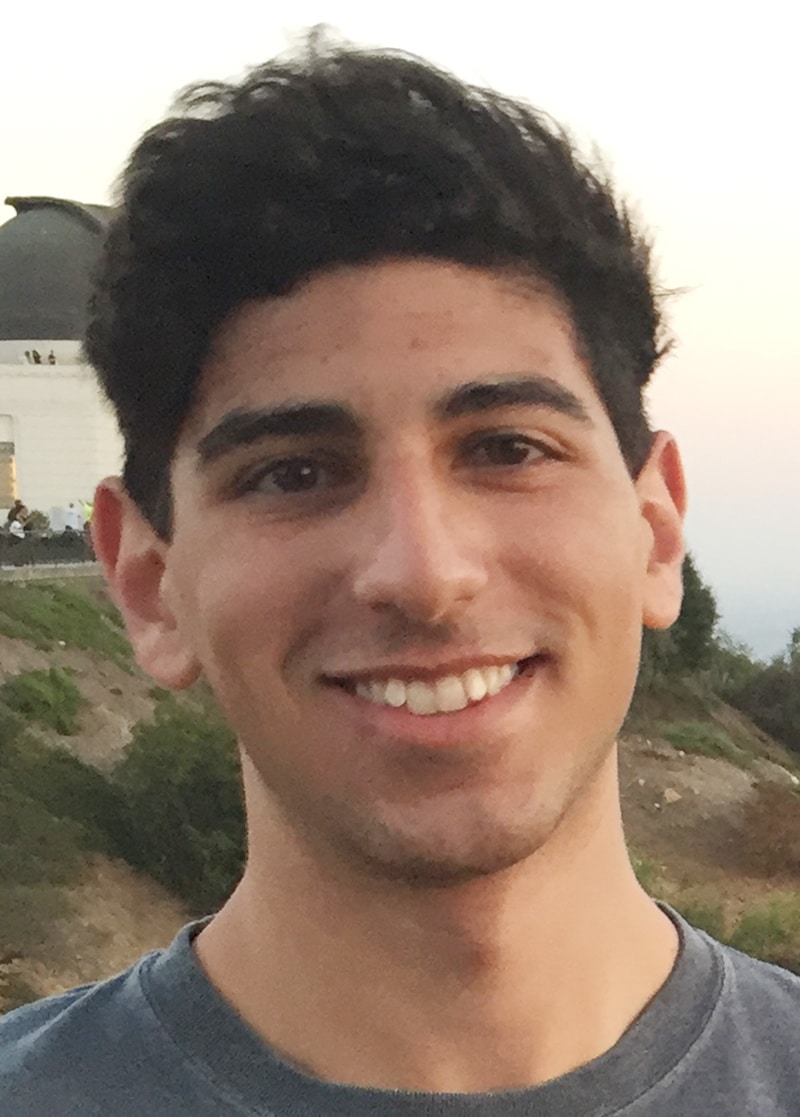 ---
Jacob Lieberg, a junior pharmacy major from Sartell, is the 2018-19 recipient of the College of Pharmacy and Allied Health Professions Endowed Scholarship at South Dakota State University.
He is the son of Julie and Mike and Lieberg and a 2016 graduate of Sartell High School.
Lieberg, a member of the South Dakota State track and field team, was named to The Summit League Academic Honor Roll in spring 2017.