by Heidi L. Everett
editor@thenewsleaders.com
Kevin Kluesner was sworn in March 1 as the newest member of the St. Joseph City Council. He was appointed following interviews Feb. 18 with eight candidates vying for an open seat.
His main motivation for applying was to ensure the Council had candidates.
"Hey, it's always good to have people apply for those positions," Kluesner said. "Clearly, people were excited to do it, and the Council had people to choose from."
Kluesner and his wife, Amy, have lived in St. Joseph since 1987 on a hobby farm not far from downtown.
They met as students at the College of St. Benedict and St. John's University and started their married life in Minneapolis where their son was born.
"Then we had the chance to move up here to the farm where we live," he said. "We were fortunate enough to purchase it, and we've never looked back."
Throughout the years, they've had goats and other small critters as well as a large garden.
He is a financial planner who founded Kluesner Financial in St. Joseph in 2001, and in 2017, that company merged with Ledge Wealth Management of Sartell.
Most of his community involvement until now has been through his church, but Kluesner is looking forward to serving the community in a broader capacity.
"There's so much over the years that I've come to appreciate about St. Joseph," he said. "We've really added so much in the last 15 years. It's a vibrant town in a lot of ways whether you are retired, a student or raising a family."
Kluesner is reviewing the comprehensive plan and is interested in street improvement projects as well as next steps for community center planning. He will serve the remainder of a term ending Dec. 31, 2022, which was vacated in January 2021.
"I just want to roll up my sleeves and see how I can help and learn as I go along," he said.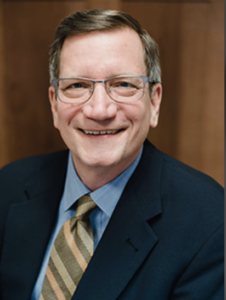 Kluesner