St. Cloud Financial Credit Union announced St. Stephen resident Theresa Tschumperlin, chief operations officer, was selected to participate in a two-year innovation leadership program and will partake in a cohort with the Filene i3 program. This prestigious program is focused on innovation and equipping top credit union professionals with the mindset, tools and network to lead and shape the credit union of the 21st century. Along with 23 credit union leaders, Tschumperlin will begin work on the biggest issues facing the credit union industry.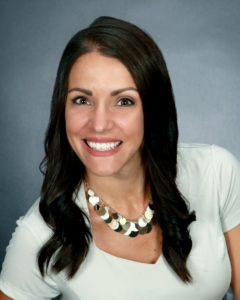 The Sartell Chamber of Commerce recently welcomed three new board members: Kelly Corbett, Gabriel Media; Tina Hengel, Premier Real Estate; and Leslie Lane, Central Minnesota Credit Union.
Reese Nordin recently graduated with a bachelor's degree in criminal justice studies and a certificate in forensic psychology from the University of North Dakota, Grand Forks.
PGA Professional Brock Swanson from Blackberry Ridge Golf Club in Sartell was recently selected as one of four national award winners for the TaylorMade staff Rising Star Award. This prestigious award was created to recognize those staff members who joined the TaylorMade team within the last two years and are already top commercial performers – a true business partner at every level and exemplary performance.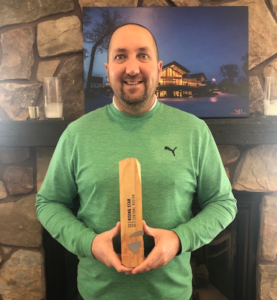 Four St. Stephen students earned fall academic honors. They are the following: Allison Fournier and Haley Fournier, St. Cloud Technical & Community College, president's list for a GPA of 4.0. Caleb Skold, St. Cloud Technical & Community College, dean's list for a GPA of 3.5 to 3.99. Sammy Quaal, North Dakota State University, dean's list for a GPA of 3.5 or higher.
WhiteBox Marketing, owned by Carrie Karki of Sartell, took home five awards in the 2021 American Advertising Awards competition at the local level, including a Gold Addy for the "Keep the Lights On St. Cloud" campaign that helped promote the support of local area small businesses. The awards were given based on professional work that was done during 2020. Other awards were won in categories for branding, video and self-promotion. The WhiteBox building itself won an award – intentionally branded inside and out with WhiteBox Marketing colors and style—as did their internal mural that reads "The Best Way to Predict the Future is to Create It."
The following students from Sartell earned fall 2020 academic honors at their respective schools:
Allison Bunkers, dean's list for a grade-point average of 3.6 or higher at Bethel University.
Joshua Maricle-Roberts, dean's list for GPA of 3.7 or higher at Concordia College.
Hunter Boelz, president's academic honors list for a GPA of 3.5 or higher at Dakota State University.
Dean's list for students who earned a 3.7 grade-point average or higher at Gustavus Adolphus College: Hannah Congdon, Alexandru Florea, Kristin Martens, Laura Schwichtenberg and Maia Trombley.
Taylor Buske and Anna Ellis for earning a GPA of at least 3.50 Iowa State University.
Chelsey Sorvig, dean's list for GPA of 3.5 or higher at Mayville State University.
Jessica Jahr, president's list for GPA of 3.5 or higher at Minnesota State College Southeast.
Dean's list for earning a GPA of 3.5 or higher at North Dakota State University: Shane Corbett, Jessica Deters, Ryan Fernholz, Morgan Grasswick, Kyle Heying, Kaylan Kremer, Elizabeth Kucala, Jodi Lipp, Riley O'Connell, Mitchell Rolek, Anna Schmitz, Chloe Spoden, Aria Staiger, Rhett Staiger, Benjamin Yelle and Lauren Yelle.
Dean's list for GPA of 3.75 or higher at St. Cloud State University: Osama Ayyub, Tara Berger, Riley Buck, Dane Cagle, Brennan Cantu, Katherine Cashman, Kyle Cielinski, Justin Clauson, Tyler Cronquist, Lauren Ditmarson, Kelly Duong, Kyle Harthan, Megan Huddle, Alyssa Johnson, Audrey Kotaska, Marena Kouba, Rachel Kugler, Samuel Larson, Christopher Leach, Anna Lehto, Michael Lindstrom, Kayleen Martins, Spencer Meier, Morgan Muehlbauer, Katherine Muntifering, Courtney Olund, Tiana Parks, Logan Payne, Cera Perrault, Rachana Pokhrel, Gregory Renner, Laurie Robles Ramirez, Skylar Rychner, Gabrielle Schlagheck, Melvin Schmid, Nathan Schmidt, Brendan Schwartz, Aaron Soderholm, Alexis Stanoch, Addison Stavos, Samantha Styrbicky, Chloe Thomas, Jarron Walther, Hannah Welsh, Morgan Zakrajshek and Lidiah Zipp,
President's list for a GPA of 4.0 at St. Cloud Technical & Community College: Istahil Ahmed, Timothy Andrewsen, Muhammad Bilal, Bethany Blackmer, Brigid Brew, Emily Brew, Haley Craven, Madeline Davis, Connor DeMorett, Alex Dusha, Megan Hall, Jean Hopkins, Avery Jones, Mekhi Kigozi, William Lenneman, Sydney Lloyd, Morgan Madsen, Alex Maier, Kelly Jo McCarty, Monica McCoy, Madison Mollner, Megan Nelson, Evan Olson, Paige Parvey, Isabella Randolph, Ava Scheffler and Austin Schreiner.
Dean's list for a GPA of 3.5 to 3.99 at St. Cloud Technical & Community College: Alicia Anderson, Benjamin Brandt, Lori Eischens, Jadyn Hanson, Riley Hauck, Brandon Hejhal, Daniel Jurek, Nathan Kieffer, Austin Leibel, Rachel Lindmeier, Logan Milisits, Kaden Nordby, Janey Peterson, Jacob Pfau, Javada Ringwelski, Gabriella Sanchez, Martin Schendel, Maddison Schulte, Brett Sedahl, Kacie Thompson, Michala Vanheel, Lexi Warnke, Viggo Weeks, Jacob Weyer, Mercedes Wilson, Amanda Woods and Dylan Zulkosky.