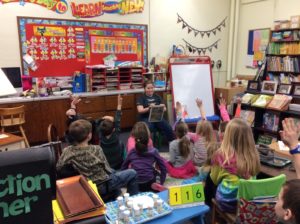 ---
Five St. Joseph college students have been named to the fall semester dean's list at the University of Minnesota-Twin Cities. To qualify, students must attain a minimum 3.66 grade-point average.
The students are: Leanna Chlan, Cameron MacKinney, Michael Maleska, Mitchell Shimak and Alex Theisen.
---
Stearns Bank donated $108,680 to Wounded Warriors Family Support to buy vehicles for Native American veterans living on remote reservations.
Stearns Bank generated the large contribution by donating all loan-packaging fees and documentation fees collected from borrowers during the week leading up to Veterans Day last November.
The mission of Wounded Warriors Family Support is to help families of those who have been injured, wounded or killed during combat operations.
---
Gaslight Creative, an advertising agency in St. Cloud, took home 13 awards at the 2018 American Advertising Awards Show on Saturday, Feb. 17. The annual awards competition was hosted by the American Advertising Federation of Central Minnesota and celebrates excellence in advertising.
Gaslight's entries included work created for local and regional clients Explorium Brewpub, Rice Cos., Reach-up Head Start and United Way of Central Minnesota.
Among the 13 awards, Gaslight Creative received the People's Choice award for their work for United Way of Central Minnesota.
Gaslight's 10-member team is led by co-founders Kelly Zaske and Jodie Pundsack.