Henry Ray Cummings, first grandchild of Newsleader delivery driver Glen Lauer of St. Stephen, was born Tuesday, March 10 at St. Cloud Hospital. Parents are Sally and Ray Cummings, St. Cloud.
He weighed 7 pounds 6 ounces and measured 20 inches long.
•••••••••••••••••••••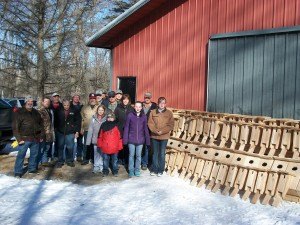 •••••••••••••••••••
Two Sartell tenors are touring with the Chapel Choir of Concordia College, Moorhead. They are the following: Ricky Satterness, senior, son of Lori and Neil Satterness and Ben Maurer, sophomore, son of Lisa and Mike Maurer. This year's spring tour includes stops in Granite Falls, Rochester and Columbia Heights. For more information about the concerts, visit ConcordiaCollege.edu/music.
•••••••••••••••••••