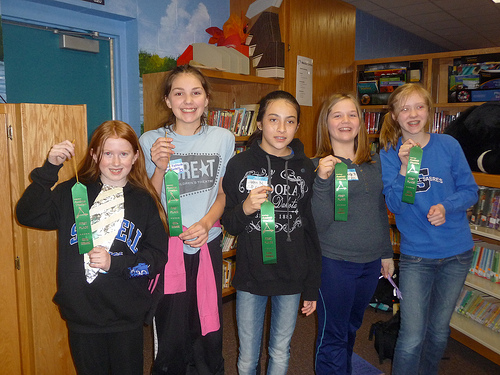 contributed photo
Two of Sartell Middle School's Academic Triathlon teams will compete at the state competition on Saturday, March 22 in Cottage Grove after taking first place at their Regional Academic Triathlon meets Feb. 28 at Madision Elementary School and Sartell Middle School. The team who competed and took first place at the Madison Elementary School Regional Academic Triathlon Meet is (left to right) Ella Krauel, Amber Pietrowski, Jaden Nguyen, Ayleigh Hammond and Mallory Daniels.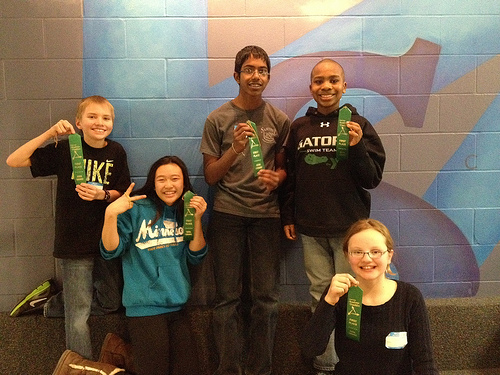 Catholic Charities introduces new board members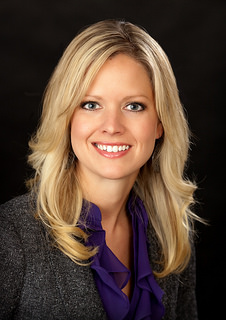 Sarah Jane Nicoll and Michelle Williams, both of Sartell, recently joined the Catholic Charities of the Diocese of St. Cloud board of directors.
Catholic Charities is a non-profit organization dedicated to serving the Diocese of St. Cloud, a 16-county area across Central Minnesota.
Nicoll is a current Sartell city council member and formerly owned and operated Sarah Jane Nicoll Agency Inc., insurance and financial services for 10 years.
As a board member, she said she looks forward to joining Catholic Charities.
"I am excited to give in meaningful ways and to model serving others to my children," Nicoll said. "It has been incredible witnessing the generosity of individuals across our region, and learning just how far-reaching Catholic Charities' programs extend."
Williams and her husband helped start and expand Williams Integracare Clinic located in Sartell serving patients for their medical, chiropractic and physical therapy care.
As a current volunteer, Williams said, "I find partnering with Catholic Charities is an extension of the caring environment I was taught growing up."
Williams intends to spend time enhancing the programs to fulfill Catholic Charities' mission.
The mission of Catholic Charities is to build communities, promote family life and enhance human dignity by providing quality human services that meet the physical, social, emotional and spiritual needs of individuals and families of all faiths and beliefs.
SSEF welcomes new board members
Two new members were welcomed to the Sartell-St. Stephen Education Foundation board for three year terms. They are Kristin Stebbins and Sarah Hovda.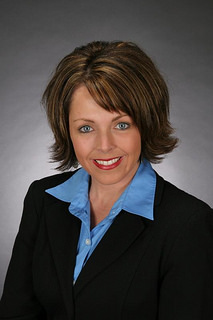 Stebbins is an insurance and financial services agent and owner of Kristen Stebbins State Farm Insurance Agency in St. Cloud/Sartell. She earned a bachelor's degree from the College of St. Catherine in St. Paul. She, her husband, Troy, and their two children moved to Sartell in 2008 to open Kristen's business. Her daughter, Leighton, attends the Sartell Middle School and son, Baylor, attends Oak Ridge Elementary. Kristen is a member of the Sartell Chamber of Commerce board of directors. She said she believes in the mission of SSEF to financially support leading-edge ideas and programs for the students of School District 748 and hopes to leverage the business community to help achieve SSEF goals.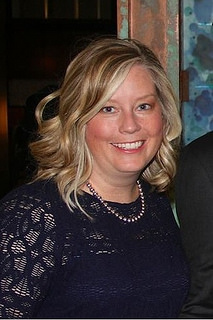 Hovda is a mother of three children in the Sartell-St. Stephen School District. She is active in the district as a PTO board member and a volunteer at the schools. She and her husband, Mike, moved into the district three years ago.
William Rasmussen of Sartell, has been accepted to and has chosen to attend the University of Minnesota, Morris. He will graduate from Sartell High School this spring and attend Morris beginning fall 2014.
Katie Shafer, of Sartell, recently earned a master's degree in food and nutrition sciences from the University of Wisconsin-Stout in Menomonie, Wis.