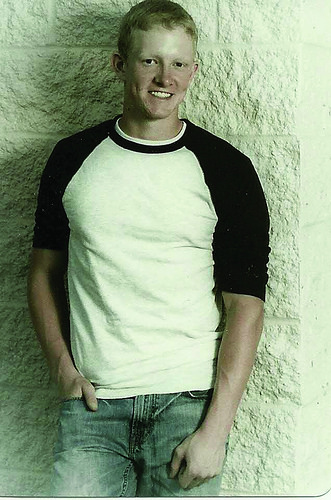 Ethan Carlson, son of Mary and John Carlson of St. Joseph, was recently awarded a freshman Honor Scholarship for the 2014-15 school year at Mayville (N.D.) State University. He will pursue a major in fitness and wellness and also plans to play baseball for the Comets. Scholarship awards are based on previous academic performance and participation in extracurricular activities. They reflect the student's past accomplishments and potential contributions to the Mayville State community.
Two St. Joseph residents recently received Central Minnesota Arts Board/McKnight Individual Artist Emerging Artist awards. They are Johnne Mcmahan and Jill Dubbeldee Kuhn. The $3,000 Emerging Artist Awards recognize and encourage outstanding artists in various stages of their careers.
Artists are invited to apply for this award once each year in February. A panel of six arts professionals review and score each application individually. Applications with the highest average score are recommended to the CMAB Directors for awards. At their March 12, 2014 board meeting, the CMAB Directors accepted the review panel's recommendations. To view samples of the winning artists' work, visit the Central Minnesota Arts Board website at www.centralmnartsboard.org.
St. John's Prep School won first place in the Class A final round of Regional Knowledge Bowl competition held March 20 at Resource Training and Solutions, Sartell. Central Minnesota Knowledge Bowl Teams Advance to State Knowledge Bowl Competition. Members of the team are Maria Gaetz, Nick Haeg, Sam Rogers, Amelia Broman and Justin Terhaar. They are coached by Charles Miller and Jen Daiker. Eighteen teams competed in the Regional competition. The top five regional teams will compete at the State Knowledge Bowl competition on Thursday and Friday, April 10 and 11 at Cragun's, Brainerd. Knowledge Bowl is coordinated by the Minnesota Services Cooperatives throughout the state. More than 400 teams compete throughout the Knowledge Bowl season.  Sandra Cordie is the regional coordinator for central Minnesota.
Four St. Joseph students were recently named to the fall dean's list at the University of Minnesota, Duluth.
They and their majors are as follows: Lauren Holan, junior, accounting; Joseph Justin, junior, chemical engineering; Nicholas Maleska, sophomore, Hispanic studies; and Jared Walz, sophomore, theatre.

Students must achieve a minimum grade-point average of 3.5 to receive this honor.