St. Cloud Orthopedics to launch same-day urgent injury care
Beginning March 9, St. Cloud Orthopedics in Sartell, will begin offering OrthoDirect, a same-day and walk-in care program for urgent orthopedic injuries, like broken or fractured bones, dislocated joints and athletic sprains. This fast access allows the patient to begin recovering sooner and get the specialty care they need as soon after an injury as possible.
"The sooner a personalized treatment plan is put in place, the sooner the individual can manage his or her pain, begin healing properly, and move on to any needed rehabilitation therapy," said St. Cloud Orthopedics Administrator, Bill Worzala.
OrthoDirect officially opens March 9. Walk-in care and same-day appointments will be available in the St. Cloud Orthopedics clinic in Sartell from 8 a.m.-5 p.m., Monday-Friday. Patients can either call 320-257-STAT to schedule an appointment, or may walk-in and wait to be seen by the next available specialist.
St. Cloud Orthopedics has been providing specialty orthopedic care in Central Minnesota for 60 years. In addition to OrthoDirect, St. Cloud Orthopedics also offers physical therapy services, athletic training and sports medicine through their Sports Center. Learn more at their website, stcloudorthopedics.com.
••••••••••••••••••••••••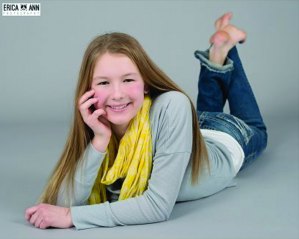 Brook Eibensteiner of Sartell, daughter of Jennifer Romastad, will participate in the National Young Leaders State Conference March 12-15 in Chicago. Students are nominated by teachers and guidance counselors based on their academic performance and leadership potential. Eibensteiner, a 6th-grader, served on the student council, had the lead role in this year's 6th-grade play, plays for the Sartell traveling basketball team, and enjoys writing.
 •••••••••••••••••••
Carl Minnerath, son of Dale and Silvia Minnerath of Sartell, took part in a Habitat for Humanity home build in Palm Bay, Fla. over spring break. The students did typical construction work, such as framing, roofing, siding and drywall from Feb. 20-28. Habitat for Humanity is a non-profit Christian housing ministry that uses voluntary labor to builds and renovate houses around the world for people in need.
•••••••••••••••••••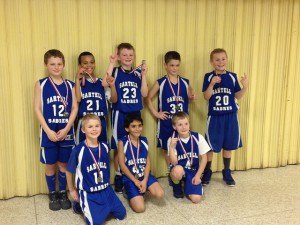 •••••••••••••••••••••
Minnesota Optometric Association elects Dr. Nicholas Colatrella President of Board
The Minnesota Optometric Association elected Dr. Nicholas Colatrella as president of its board of trustees at the association's recent annual meeting. Colatrella owns PineCone Vision Center, Sartell, where he is medical director.
Colatrella was most recently president-elect of the MOA Board of Trustees and has twice been named Young Optometrist of the Year. He has been active both in community and MOA outreach efforts and has led the MOA Professional Education Committee.
He is an honors graduate of the Illinois College of Optometry in Chicago and completed a hospital residency in ocular disease. He is a nationally recognized lecturer and is a published author on the topics of LASIK surgery, cataracts, glaucoma, dry eye and corneal diseases.
Colatrella and his wife, Dr. Stacy Hinkemeyer, live in Sartell with their two children.