U.S. Air Force Airman Simon P. Berg-Arnold graduated from basic military training at Joint Base San Antonio-Lackland, San Antonio, Texas.
The airman completed an eight-week program that included training in military discipline and studies, Air Force core values, physical fitness and basic warfare principles and skills.
Airmen who complete basic training also earn four credits toward an associate in applied science degree through the Community College of the Air Force.
Berg-Arnold is the son of Brenda and Mark Berg-Arnold of St. Joseph. He is a 2017 graduate of home-schooling in St. Joseph.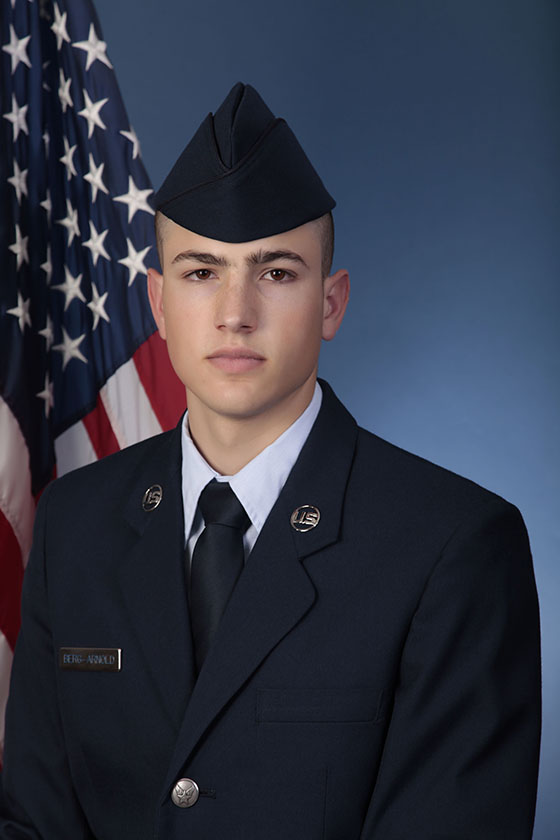 Berg-Arnold
---
Jennifer Hoffman of  St. Joseph has received her Bachelor of Science in nursing
degree from Western Governors University. The university conducted its
64th commencement ceremony at the Disney Coronado Springs Resort in
Orlando, Fla., on Feb. 10 to celebrate the graduation of about 15,000
graduates from across the country.
---
The Stearns County Sheriff's Office and the St. Cloud Police Department have applied for a $30,139 Justice Assistance Grant.
The sheriff's office intends on purchasing a side-by-side all-terrain vehicles for outdoor operations such as searches and other calls in large open areas, events such as parades and other large gatherings and routine patrols in parks and trails.
The police department intends to buy four spotlight mounted thermal imagers that will be used for general and missing person searches.
Members of the public are invited to submit comments on the grant to: sheriff@co.stearns.mn.us
---
Erin Trisko of St. Joseph woman has been been named to the fall semester dean's list at the University of Wisconsin Oshkosh.
To qualify for the dean's list, a student must take 12 credits and earn a grade-point average of 3.75 or higher.