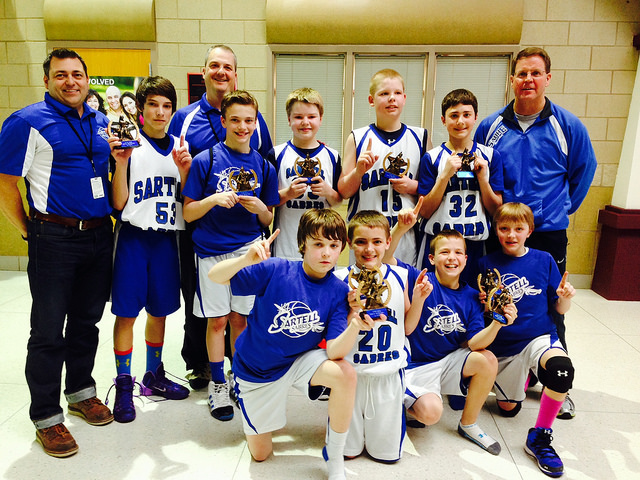 Natalie McIntire of Sartell was recently awarded a Deann Griebel Scholarship on April 11 at St. Cloud State University. McIntire, a first-year student at SCSU, is majoring in biomedical science. Through an endowment from Deann Griebel, a St. Cloud State Honors Program graduate, recipients are awarded half of their tuition and fees for up to five years.
Sophomore Sydney Lo, daughter of Yang Lo and Rachel Schuneman of Sartell, was recently named to the National Honor Society, Virgil Michel Chapter, at St. John's Preparatory School, Collegeville.
The NHS is the nation's premier organization established to recognize outstanding high school students. More than just an honor roll, NHS serves to honor those students who demonstrate excellence in the areas of scholarship, leadership, service and character. These characteristics have been associated with membership in the organization since its beginning in 1921. Today, it is estimated more than one million students annually participate in activities of NHS and its middle-level counterpart, the National Junior Honor Society. NHS chapters are found in all 50 states, the District of Columbia, Puerto Rico, many U.S. territories and Canada. Chapter membership not only recognizes students for their accomplishments, but also challenges them to develop through involvement in school activities and community service. Both NHS and NJHS were founded by and are programs of the National Association of Secondary School Principals.
Nineteen seventh- and eight-grade Sartell Middle School students recently participated in the Region 2 Junior Envirothon competition held at the Prairie Woods Environmental Center in Spicer.  The competition is sponsored by the Soil and Water Conservation District's of Area IV. The Envirothon is a competitive event for middle and high school students who work together in teams of four to five to compete in natural resources knowledge during a hands-on field day event. Resource subject areas included wetlands/aquatics, forestry, soils, wildlife; this years current events topic was "sustainable farming." SMS participants worked together with guest speakers to practice for the competition. Sartell Middle School teams brought home trophies for first and second place in the overall competition. The  middle school teams were supervised by Lori Dornburg, academic extensions coordinator, and Gina Anderson, seventh-grade science teacher. Sartell High School was represented by one team under the supervision of  Science teacher Ben Hoffman. The SHS team of  Jarret Janu, Rory Spanier, Jaden Ludwig, Bridget Maas and McKenzie Stanley placed third overall in the Senior division and will advance to state competition on May 19 at St. John's University in Collegeville.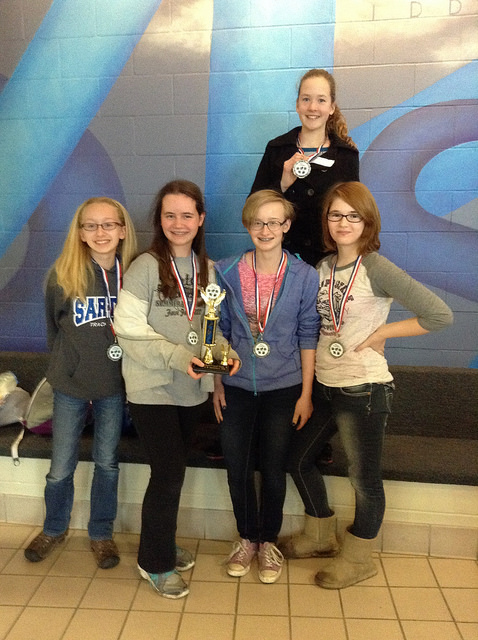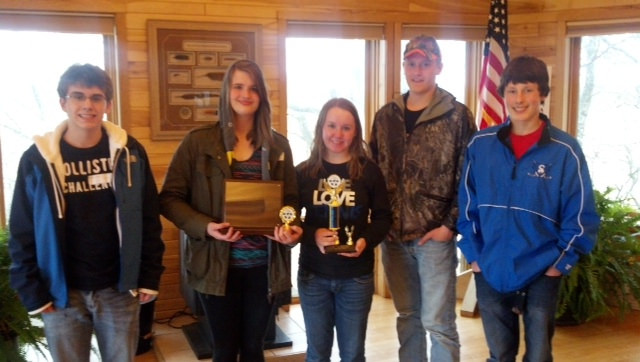 The Sartell 16s Blue Junior Olympics Volleyball Team took first place in the silver division at the Foley JO Volleyball Tournament on April 6. Team members include Hanna Brennan, Addy Demaine, Sydney Dille, Miah and Mikenzie Gessell, Meagan Knutson, Coach Sue Neller, Maddie Schnettler, Katelyn Weide and Lexy Winter.