contributed photo
Students from Sartell High School learn how to texture soils at the "soils station" at the Minnesota Envirothon held at St. John's University.
Minnesota students compete in state Envirothon
at St. John's Outdoor University, Collegeville
Local Teams place third and seventh at Minnesota State Envirothon
The five-member team from St. John's Prep recently earned third place at the Minnesota State Envirothon contest, with Sartell High School's team placing seventh out of 27 teams. Stillwater High School placed first and will advance to the regional Envirothon in Illinois. Hopkins High School received second place. The Minnesota event was hosted by St. John's Outdoor University in Collegeville.
"The Envirothon is a great hands-on experience for high school students, and may excite some to pursue a career in the natural resources field," said Dennis Fuchs, Stearns County Soil & Water Conservation District administrator. "The Envirothon is also a great networking opportunity for students to meet other students from across Minnesota, and interact with people working in natural resource management."
This annual event is an outdoor academic competition that tests students' knowledge of aquatics, forestry, soil and land use, wildlife and a current environmental topic. In addition to the state questions, students were required to compose and present a 10-minute oral presentation on the current issue, and answer questions from the panel of judges.  This year's oral presentation topic was "sustainable agriculture." Test questions for each of the five resource stations were prepared by natural resource professionals from SWCDs, USDA Natural Resources Conservation Service, Sustainable Farming Association, St. John's University and many other resource experts.
Sponsors of this year's Minnesota State Envirothon competition include the local SWCDs, the Minnesota Association of Soil and Water Conservation Districts, Minnesota Association of Conservation District Employees, Minnesota Corn Growers, Great River Energy, Minnesota Erosion Control Association, Minnesota Chapter of the Soil and Water Conservation Society and Cenex Harvest States.
Stillwater Area High School will have the opportunity to represent Minnesota as they compete at Loyola University Chicago in Woodstock, Ill. from Aug. 3-8. They will compete against teams from nine other states in the Midwest for scholarships and prizes at the Regional Stewardship Challenge.
For more information about the Minnesota State Envirothon, please visit the website at www.mnenvirothon.org.
Lindsay Zerfas of Sartell was among three St. John's Prep students named "Students of Excellence" at the annual honors banquet, sponsored by the St. Cloud-based Resource Training and Solutions. She will graduate this spring.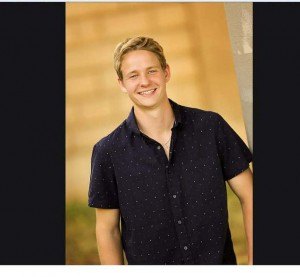 Al Hornung, son of Joy and Michael Hornung of Sartell, was among the Top 10 seniors from Cathedral High School who will graduate Friday, May 30 in the school's gym, 312 7th Ave. N., St. Cloud. He will attend the University of St. Thomas in the fall focusing on pre-med.
Amanda Knettel of Sartell, was recently awarded a doctorate in physical therapy from the Creighton University, Omaha, Neb.
Tori Lewis, Sartell, recently graduated among 4,450 candidates from the University of Kansas, Lawrence. Lewis received a bachelor's degree in liberal arts and sciences.
Matthew Paul, Sartell, recently earned his master's degree from the University of North Dakota, Grand Forks.
The Sartell-St. Stephen Education Foundation recently awarded more than $30,000 in grants to support leading-edge programming (preK-12) in the Sartell-St. Stephen School District 2014-15 school year. The programs receiving grants include: Sabre Splash-SHS; Art in Motion-SHS; AP Summer Institute-SHS; Electronic Data Equipment-SHS; Student Council Leadership Training-SHS; Sartell Middle School Academic Extensions-SMS; High Interest ebooks-SMS; STEM Initiative-SMS; Learning Lab-SMS; Lab Quest 2-SMS; Schoology Conference-SMS/ORE/PME Leveled Library-ORE/PME; Elementary Academic Extensions-ORE/PME; Kindergarten Flip-It Books-ORE/PME; Math SmARTS-ORE/PME; Early Weekly Readers-ECFE; Family Library Story Hour-ECFE; and School Readiness Preschool Books-ECFE.
This spring marks 10 years of giving to the students of District 748. SSEF has given more than $200,000 in grants and scholarships! This is another record-breaking year for SSEF as they continue to increase the amount of funds awarded to programs in the district. The Sartell-St. Stephen Education Foundation is a non-profit 501c(3) organization whose mission is to provide support for leading-edge ideas and programming for the students in District 748.  For more information about the Foundation visit www.ssef.net.
Twenty-two Sartell seniors recently graduated from other area high schools. They and their high schools include the following: Breana Burggraff, Alexandra Fritzke, Cody Holtz, Jordan Kleinschmidt, Sarah Lage, Jarod Landree, Gregory Lessard, Lacey McManigle, Hattie Meyer, Mariah Moldaschel, Devon Moehring, Ambrique Pearson, Alexander Stidmon, Stephanie Taszarek, Jacob Tripp and Lucia Yanez Nunez, all from Sauk Rapids-Rice High School; Kendall Brunko-Anderson and Aunika Schraw, both of St. Cloud Technical High School; Alex Mayer, Evan Morrison and Lindsay Zerfas, all of St. John's Prep School; and Connor DeMorett, Holdingford High School.
Karlee Vergaagh, St. Stephen, recently graduated from Holdingford High School.
Amber Kroska, who graduated from Sartell in 2010, graduated summa cum laude with her bachelor's degree in elementary education on Mother's Day from St. Cloud State University.