Art & Craft Sale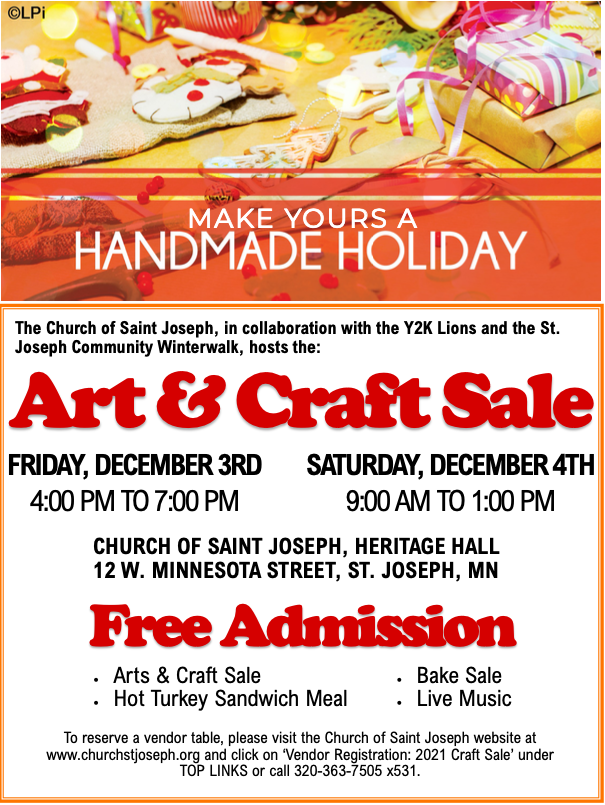 Make Yours a Handmade Holiday!
The Church of Saint Joseph, in collaboration with the Y2K and the St. Joseph Community Winterwalk, hosts the Art & Craft Sale.
Friday, Dec. 3, 4-7 p.m.
Saturday, Dec. 4, 9-1 p.m.
Free Admission
Arts & Craft Sale
Hot Turkey Sandwich Meal
Bake Sale
Live Music
To reserve a vendor table, please visit the Church of Saint Joseph website at www.churchstjoseph.org and click on "Vendor Registration: 2021 Craft Sale" under TOP LINKS or call 320-363-7505 x531.