Day of Caring includes Sartell
Volunteers completed projects during United Way Day of Caring on Sept. 25 at Country Manor, St. Croix Hospice, Pine Meadow KIDSTOP and Oak Ridge KIDSTOP. Opportunities ranged from making origami cranes to playing bingo with kids. The entire event consisted of 512 volunteers completing 63 projects. The estimated dollar value to Central Minnesota was $28,976.75.
Sarah Anderson of Sartell, a St. Cloud State University graduate student, was recently awarded the Gail and Dean Anderson Endowed Graduate Scholarship of $1,000 for the fall 2014 semester. The scholarship was established by Gail and Dean Anderson in 2003 to recruit graduate students in the Department of Communication Sciences and Disorders, where Gail taught for more than a decade. Anderson was eligible for the award as a full-time graduate student in the Communication Sciences and Disorders program and by demonstrating academic accomplishment and potential for professional academic and clinical excellence.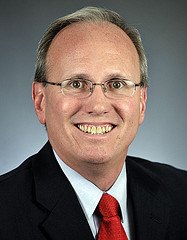 O'Driscoll
State Rep. Tim O'Driscoll (R-Sartell) recently received the Guardian of Small Business Award from the National Federation of Independent Business Minnesota, the state's largest small-business group with 13,000 members statewide. O'Driscoll received the award in recognition of his support for legislative issues critical to small businesses. To receive the award, legislators had to demonstrate a supportive voting record for small business during the 2013-14 sessions and were scored on 10 votes.
Metro Bus seeks volunteers to serve on new advisory committee
St. Cloud Metro Bus is seeking applicants for its new Rider Advisory Committee.
The purpose of this eight-member volunteer committee is to provide feedback and recommendations for improving operational or service issues affecting Metro Bus riders. Members also will have input on the organization's upcoming long-range transit plan update.
Meetings will typically be held monthly at the Metro Bus Mobility Training Center located in downtown St. Cloud, with the first meeting to be held before the end of the year.
"Our goal is to be the best public transportation system we can be," said Ryan Daniel, Metro Bus executive director. "Engaging our customers and the public through this advisory committee will help us achieve this goal."
The application deadline is Friday, Oct. 31. Riders and non-riders are encouraged to apply. Applications are available at ridemetrobus.com or at the Metro Bus Mobility Training Center, 700 W. St. Germain, St. Cloud, or by calling 320-529-4497. More information about this volunteer committee is available on the Metro Bus website.