Stearns Electric Association's recently retired CEO Dave Gruenes was recently honored for his 19 years of service to the cooperative and its members.
National Rural Electric Cooperative Association's CEO Jim Matheson presented Gruenes with the NRECA Regional Award for Outstanding Service on Sept. 18 during the group's meeting in Minneapolis.
The award is presented to individuals who have a proven record of promoting cooperative values and working tirelessly to serve members. Gruenes' leadership at the utility in the areas of demand-side management, economic development and member-empowerment were cited as a few of the many reasons he was bestowed this honor.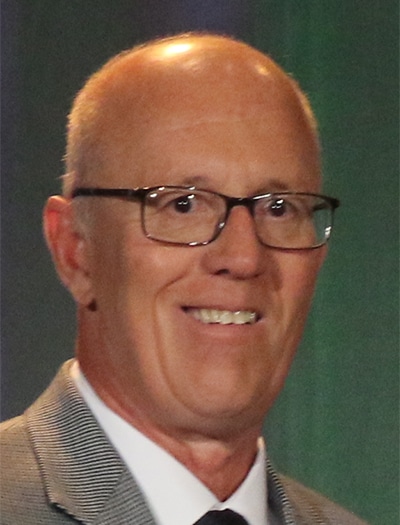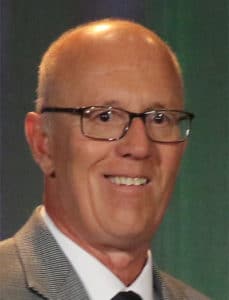 ---
Independent insurance agent Deborah Krump, Waite Park, attended AFLAC's 2018 National Convention Oct. 3-7 in San Francisco. She earned her spot by selling $252,316 in annualized premium of supplemental insurance during AFLAC's 39-week qualification period Nov. 11, 2017, to Aug. 10, 2018.
This achievement marks the fourth time Krump has qualified for the convention during her 15-year affiliation with AFLAC. She is one of nine to qualify from a field of 109 Minnesota agents.
---
The Central Minnesota Arts Board awarded $10,012 in Arts Legacy funds in support of artist residencies.
The Artist in Residency program is designed to enhance education through the arts with supportive grants to schools and nonprofit organizations. The intention of any residency proposal must be to increase interaction between students, community members and professional artists.
The College of St. Benedict received $3,500 for guest choreographers Desiree Clark and Samantha Collen who will each conduct a residency with student dancers, one focused on African-based modern dance and the other on classical ballet culminating in a public performance in the Gorecki Theater.
---
The Central Minnesota Arts Board awarded $77,929 in support of 15 regional arts projects. Criteria used in evaluating applications includes: Artistic quality and merit, demonstrated need, outcomes and evaluation, and ability to complete the proposal.
St. John's University – Fine Arts received $7,000, to present Nobuntu, a female a capella ensemble from Zimbabwe, for three days of residency and outreach and a public performance on Oct. 19 at the Stephen B. Humphrey Theater.
The St. John's Boys' Choir received $3,649 to present "A Ceremony of Carols" that will feature seasonal selections with orchestra and harp. Guest performances by the Bell Ringers of Salem Lutheran Church, Rachel Brandwein and a special SJBC Alumni Chorus will join the choir for a concert Dec. 15 at St. Mary's Cathedral in St. Cloud.