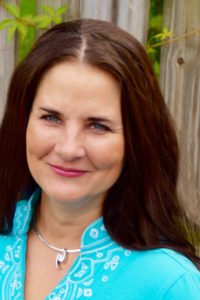 by Heidi L. Everett, editor
Stoking fear of others was rampant in Minnesota's Congressional campaigns this year.
On Sept. 11, 2020, then-candidate Michelle Fischbach launched her campaign's latest 30-second commercial to promote her bid for Minnesota's 7th Congressional District.
The storyboard
The commercial opens with images of the World Trade Center Towers burning on 9/11. This is immediately followed by video footage of Minnesota Congresswoman Ilhan Omar out of context in which it appears she is flippantly referring to the terrorist attacks that forever changed our country. The remaining commercial includes unflattering images of Omar and misleading information about Omar attacking the police and wanting to release murderers and rapists from prison.
What's interesting about this commercial, first and foremost, is that Fischbach wasn't even running against Omar. She was running against Congressman Collin Peterson, who'd been serving the 7th Congressional District since 1991. Oddly, Omar is referenced and shown more than Peterson in this commercial. When Peterson is mentioned, it is simply to say that he supports or votes with Omar.
In the final seconds of the commercial, the voice over says, "Michelle Fischbach will oppose Omar's agenda." The closing line is, "She's one of us."
One of us?
This fearmongering about a non-white, non-Christian Minnesotan certainly was not unique this election cycle. Jason Lewis and Tyler Kistner (who both failed in their attempts to unseat incumbent U.S. Sen. Tina Smith and U.S. Congresswoman Angie Craig) linked Omar's name and image to civil unrest and chaos in their campaign commercials.
Fischbach's disdain for Omar, however, was the most egregious and unacceptable.
For her campaign, Fischbach had plenty of party ideology to resonate with voters on gun ownership, women's reproductive health and the role of government. Sadly, she chose to hitch her caboose to one of the ugliest cars on the Trump Train. Even as Trump was wrapping up his final 2020 campaign stops in Michigan the night before the election, he was attacking Omar, as he had done throughout his presidency.
We should demand higher expectations of human decency in our elected officials, and of ourselves. One of us?
Unfortunately, our neighbors on the Northwest side of Minnesota chose Fischbach to represent them in Washington, D.C.
Fortunately, the Pew Research Center reports 22 percent of the U.S. House of Representatives and Senate are racial or ethnic minorities. In fact, each of the previous four Congresses before the 116th Congress broke the record set by the Congress before it for diversity. Moreover, the freshman class of 2021 will include the first gay black members of Congress.
Perhaps this is Fischbach's opportunity to meet and work alongside people who look different than her, embrace a different faith than her and love different than her. Perhaps this is Fischbach's opportunity to learn we can find common ground in our shared narrative as human beings living in this time.
Maybe, just maybe, Fischbach will then understand what it means to be "one of us:" Americans.