by Mike Knaak
editor@thenewsleaders.com
Remodeling the old Sartell high school for use by middle school students in grades six through eight is on schedule, school board members were told at their Oct. 21 meeting.
Interior demolition is complete and framing has begun in what was the media center. Concrete is being poured in what will be science rooms below the old media center.
Old blue carpet from throughout the school has been removed.
Workers did find rotted plywood and insulation behind the slanted roof panels where moisture collected. Contractors anticipated finding that damage and the replacement and repair was included in the budget.
The reconfiguration will cost about $11 million. The money was included in the 2016 bond vote that also funded the new high school on Pinecone Road.
The old high school, built in 1993, will open next fall for middle school students. The current middle school, which opened in 1969 as the district's first high school, will serve third- through fifth-graders and be named Riverview Intermediate School.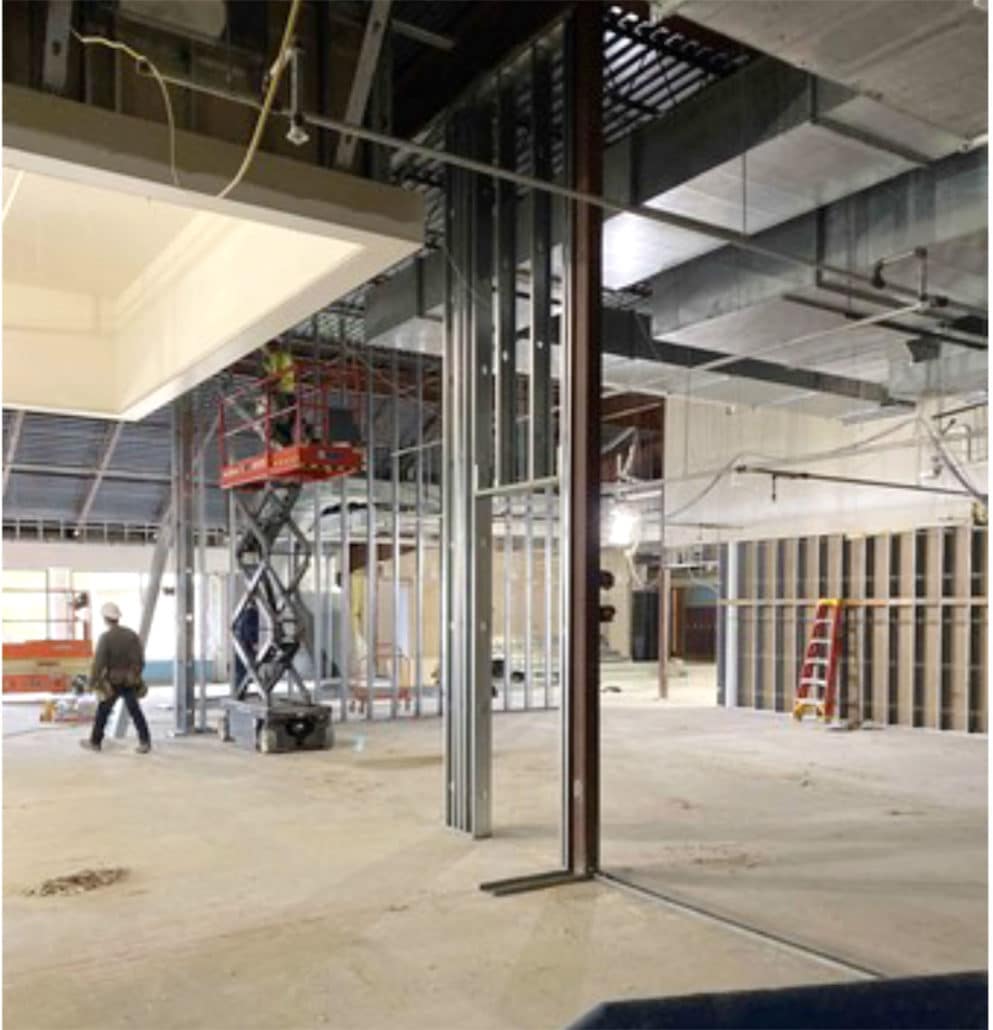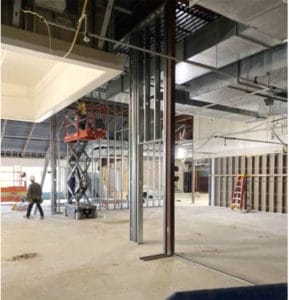 contributed photo
Framing is underway in the old media center.
Author:
Heidi L. Everett
Heidi joined The Newsleaders Oct. 30, 2020 after being a fan of the St. Joseph edition for 15 years. When she is not sharing local news and stories, she is a professor of strategic communications at St. Cloud State University.