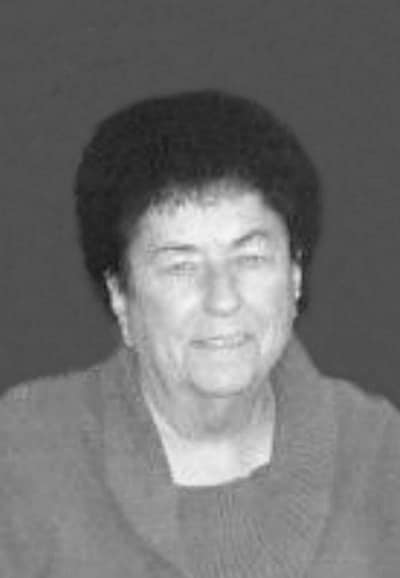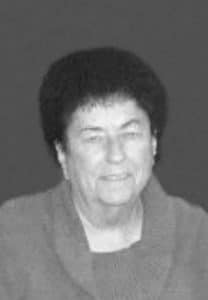 Rita B. Traut, age 90, of Sauk Rapids, formerly of Sartell, died Oct. 9 at Good Shepherd Lutheran Home in Sauk Rapids. Her funeral was held at Oct. 12 in St. Francis Xavier Catholic Church, 219 Second St N., Sartell. The Rev. Timothy Baltes officiated. Burial was in the parish cemetery.
Rita was born Aug. 2, 1928 in St. Cloud to Joseph and Barbara (Emslander) Sis. She married Alois E. "Gene" Traut on June 14, 1954 in St. Anthony's Catholic Church in St. Cloud. They farmed in Brockway Township in Stearns County for many years. She was a member of St. Francis Xavier Catholic Church and Christian Women.
Survivors include their children: Janice and Kevin Martin of Rice, Marti and Lori Traut of Sartell, Roger and Michelle Traut of Sartell, Kathleen and Doug Larkin of Sartell, Jeanne Traut of St. Stephen, Joanne Traut and Kenny Sorenson of St Stephen, Rosanne and Jeff Steichen of Sartell, Colleen (Traut) Kirchner of St. Stephen; 19 grandchildren; 24 great-grandchildren; and sister, Louise Shiflett, Moberly, Mo.
She was preceded in death by her husband on May 9, 1991 and 10 brothers and sisters.