Patrick Marushin
Family:
My wife and I have lived in Sartell for six years and have four children ages 8, 6, 3 and 1.
Biographical background:
I grew up in Richfield and originally came to this area to attend St. John's University. I completed a physics degree at SJU prior to completing a master's degree in optical science from the University of Arizona. Upon completion of my degrees, I started a career at 3M in St. Paul as a research scientist in the Optical Systems Division. I spent seven years at 3M in lab research, product development and completed a six-sigma black-belt assignment. In 2008, we came to Sartell to pursue a job opportunity for my wife, and I left 3M to become a stay-at-home parent for our kids. Our oldest child has special needs, and giving our children the best opportunities possible was the driving factor to give up my career at 3M. Since becoming a stay-at-home dad in Sartell, I have done some part time work as a physics-lab instructor at SJU. I also serve on the District 748 Special Education Advisory Council.
Why would you be a good school board member?
I would be a good school board member because I have a unique set of skills I can offer and a vested interest in our school system. I've four young children who have many years ahead of them in Sartell-St. Stephen Schools.  I have training in science and engineering and will be able to bring a unique perspective to the board. I am a hard worker and consider this a great opportunity to shape the education of students in our district.
In which ways do you think the Sartell-St. Stephen District could be improved?
Our family chose to live in Sartell based on the great reputation of this school district. Our two oldest children have very different abilities and require very different educational programming. We have had them in the early-childhood programs and elementary school for the last five years and have had an excellent experience. I want to maintain the excellence of our school district and believe we can find ways to make it even better. I am interested to see if there are opportunities to improve our early-childhood education programming and our special-education system. I think it's very important to provide a safe learning environment for all of our students, while offering diverse programming that can develop students with a wide range of skills and talents.
There is a constant tug-of-war about school testing. Do they count or don't they? How much credence should we ascribe to so many tests? Do they truly help improve education or do they cause more stress and misguided focus than they are worth?
I am aware of the national debate regarding school testing. I think standardized testing is necessary and certainly serves a purpose. However, it should only be considered a single component of developing our students. Each student possesses a variety of unique talents, and it should be our mission to develop those diverse talents and skills to best prepare them for life after high school. I'm not sure which tests are the most useful, but I would expect our teachers and administrators to give us guidance as to what testing they believe will benefit our students most.
Horrific examples of bullying continue to make local and national news. Have you closely examined the district's policy about bullying? What would you change, if anything, in that policy?
I have examined our district's bullying policy, which is policy number 514. Our current school board has been working very hard to update our policy this year so we can have the best policy in place for our district. I think the revised policy is very good, and I do not have any recommended revisions. That being said, a good policy on bullying does not eliminate bullying. We need to make sure we promote a positive, inclusive culture in our community and schools. Eliminating bullying and providing a safe learning environment is very important to me, and we have to think about all the ways we can promote a safe learning environment for all of our students.
Do you think sports are overemphasized or underemphasized in this school district? Do you think the district spends too much – or too little – on sports activities?
I do not believe there is a problem with over- or under-emphasis on sports in our school district. I think a critical part of developing our youth is giving them the opportunity to be involved in many different types of extracurricular activities beyond their classroom work. Some of the best lessons I've learned in life were taught by participating in sports, so I think it's very important to be able to offer our students excellent activities outside the classroom.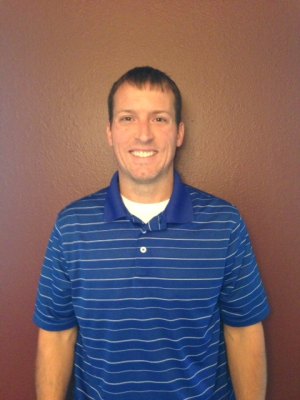 contributed photo
Patrick Marushin