by Logan Gruber
operations@thenewsleaders.com
St. Joseph area residents have a chance to make their business or workplace more positive this coming week. The St. Joseph Area Chamber of Commerce will host a workshop called Building Positive Workplaces from 2-5 p.m. Tuesday, Oct. 14 at the St. Joseph Fire Hall.
Becka Broste, administrative assistant to the Chamber Board, told the Newsleader the St. Joseph Chamber "is trying to make sure we have educational opportunities for our members."
While that does include luncheon presentations every month, this workshop will be a little different.
Pam and Dave Faust, owners of Stonehouse Resources and a member of the St. Joseph Chamber, will present the first workshop. Stonehouse Resources is a training-and-coaching firm that partners with organizations to help build and grow positive workplace cultures and increase employee and customer engagement.
This doesn't mean the Fausts teach companies how to make their employees happy, though.
"Employee satisfaction does not equal engagement," Dave Faust said in an exclusive Newsleader interview.
When employees are satisfied, they are happy to be at work, and feel comfortable in their job.  But an engaged employee is fully absorbed by and enthusiastic about their work, and then takes positive action to further the organization's reputation and interests. Dave Faust went on to say an engaged employee is about 25-percent more productive than a non-engaged employee, all things being equal.
The Fausts hope those who come to the workshop will walk away with some simple, effective action steps to make them more engaged at work – and in life. Those steps will help people change their internal thoughts and attitudes, which can lead to changes in life.
"Even though [the steps] are simple, they can make a huge impact on a business' culture," Pam Faust said.
"We're just really excited," Broste reiterated. "It's important to have educational opportunities like this one for businesses and business professionals."
Broste also said the chamber would like to host a big presentation like this once a year or even more often, but it depends on the turnout for the Building Positive Workplaces workshop.
"We chose Stonehouse Resources because [their workshop] can apply to any business or industry," Broste continued.
She said since the workshop is not specific to an industry, sales people, bookkeepers, plumbers, restaurateurs or anyone would be welcome and would walk away with new knowledge and the steps to implement it in their business.
Broste said the workshop is open to anyone from St. Joseph or the surrounding area. The cost is $100 per person. St. Joseph Chamber members can register for 50-percent off until Friday, Oct. 10. Anyone can register online at stjosephchamber.com, by phone at 320-433-1043 or email at stjosephchamber@gmail.com until Tuesday, Oct. 14. More information can also be found on their website.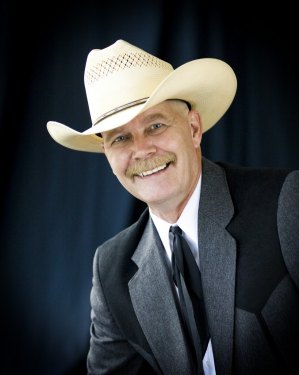 contributed photo
Dave Faust, along with his wife and business partner, Pam Faust, will host the Building Positive Workplaces workshop on Tuesday, Oct. 14.