So far, as of press time this week, only one person has filed to run for the position of Sartell mayor, and three people have filed for two city-council seats.
Another candidate, Dustin Johnson, filed but then withdrew because, being under 21, he later learned he is not old enough to qualify – candidates must be age 21 or older.
The filing deadline was 5 p.m. Tuesday, June 3. Filings opened May 20.
Sarah Jane Nicoll, a current council member, filed for the mayor slot. Another current council member, David Peterson, filed for re-election. The two others who filed for council seats are former council member Pat Lynch and newcomer Bill Fahrney.
The seats that will be up for election Nov. 4 are those now held by Peterson and Nicoll. Thus, two of the three who filed will be elected to the at-large seats.
To file for mayor or council, a person must be at least 21 years of age and a resident of Sartell for at least 30 days before the general election in November.
[media-credit id=50 align="alignnone" width="212″]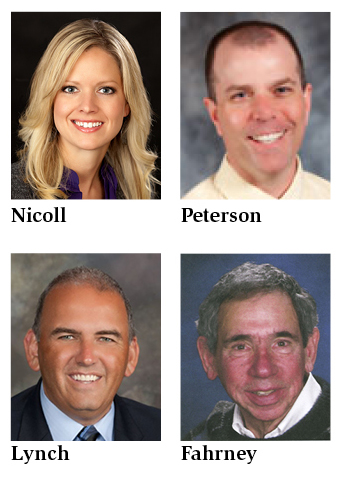 [/media-credit]