[media-credit name="contributed photo" align="alignnone" width="240″]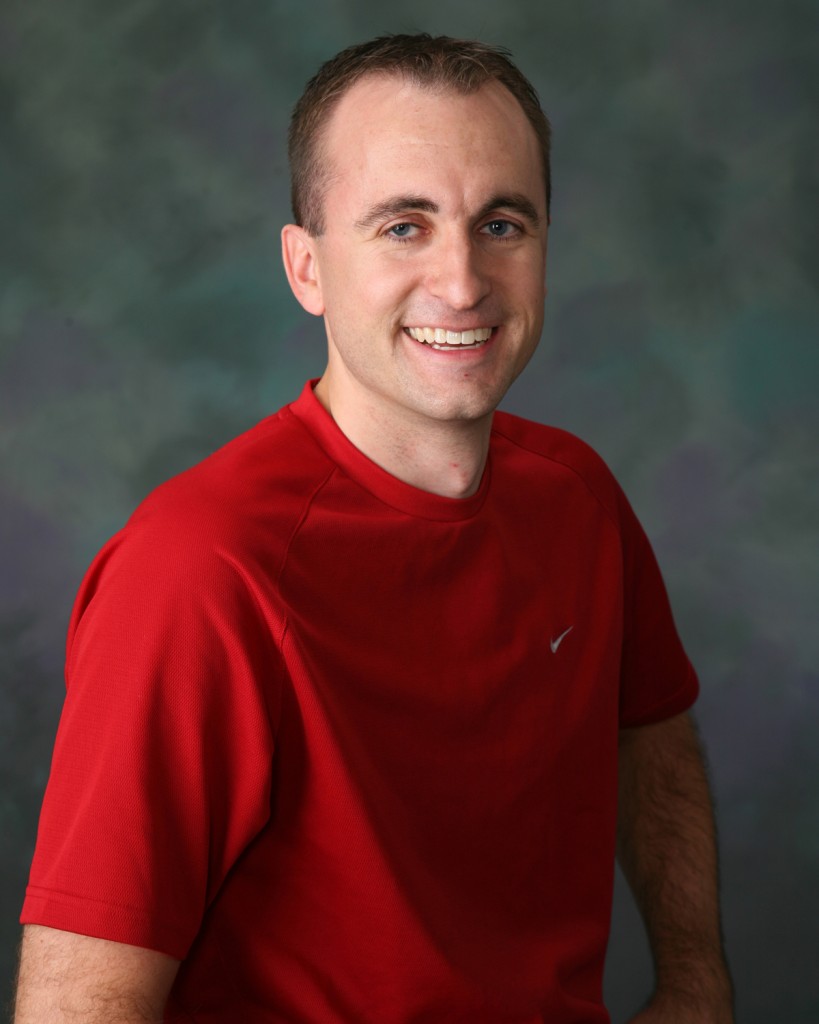 [/media-credit]
St. Joseph resident Joe Sussenguth is the recipient of the 2012 North Country Region Meritorious Award. The honor is given to those who have contributed to the sport of volleyball.
By TaLeiza Callowaynews@thenewsleaders.com
Joe Sussenguth's interest in volleyball started when he was 2-years-old. The St. Joseph resident took a liking to it while watching his stepmother Val Swanson serve as Head Coach of the women's volleyball team at Ridgewater College in Willmar for 30 years.
"From the age of 2, I was kind of drawn into being around the gym and drawn into the game as well," Sussenguth said. "I guess I took a liking to it because growing up there wasn't anything for guys to play volleyball."
He followed his stepmother's lead with his interest in the sport. Years later, he now serves as Head Women's Volleyball Coach at Ridgewater College.
It is his work as a volleyball coach and giving back to various volleyball teams in Central Minnesota that earned him the 2012 North Country Region Meritorious Award. The honor is given by the North Country Region Volleyball organization for contributions made to the sport via coaching, mentoring and more.
While he has helped vote on previous recipients as a board member, he was surprised by the recognition. He's not one to seek awards but is grateful.
"This is something I didn't even know I was nominated for," Sussenguth said. "," Sussenguth said. "I'd rather sit in the shadows and put my players on the stage for me. It's a nice honor to have."
The 33-year-old has been the head coach for women's volleyball at Ridgewater since 2006.
He started as a student Assistant Volleyball Coach at Ridgewater College in 1998. From here he went to Southwest State University in 2000; 2001-2005 he coached high school volleyball in Minneota, MN. In 2000, SMSU finish 2nd in NSIC and qualified for the NCAA tournament.
During his tenure, the Lady Warriors have competed in 5 NJCAA Division III National Championships, finishing 1st in 2011, 2010 and 2006, 2nd in 2007 and 2008, and 3rd in 2009. Sussenguth received the MCAC Coach of the Year in 20009 and 2010. Through Ridgewater College's success he has also received 5 Region 13A Coach of the Year Honors.
Many four-year colleges host a camp for teams. High school coaches ask him to come out to their school to run their camp for players. This year, he led four camps in areas including Minneota, Dawson, Kimball and Buffalo Lake.
What he likes most about the sport is the unique dynamic of teamwork volleyball offers. It is not an individualistic sport. You have to depend on all six players on the court. He likes that it's all hands on deck.
"The mental aspect as far as the philosophies and strategies go, how you feed off each other as teammates, there are so many things on a social level that go on," he said. "I think it's a unique dynamic that the sport of volleyball has bringing in all types of mental, physical and social interactions. To me is that's the pinnacle as to why I have interest in it"
The award honors those who give back to the sport of volleyball. For him, that is the most important part of it all. Contributions to the sport as a whole are what the award celebrates.
He coaches, helps run various camps, and is involved with youth volleyball through works with camps, Junior Volleyball for ages 10 and younger through high school.
"That's the neat part, he said. "You've been able to give back to the game. The game has been very good to me as far the good teams I have been able to coach, the good players I've been able to coach… As I progress in my career, it's more about making sure others have the same opportunities, whether it's playing or coaching. The biggest thing to me is that the game continues to grow.
Sussenguth has lived in St. Joseph for six years. He and his wife Marci have a son, Nolan, 3 and a daughter, Ella, 1.