by Cori Hilsgen
news@thenewsleaders.com
Jake Braegelmann enjoys studying psychology and hopes to put his studies to practice when he becomes a lawyer.
Braegelmann is the 20-year-old son of Lisa and Gerald Braegelmann and is a senior at the University of North Dakota, Grand Forks. He has one sister, Samantha, 23.
Fun facts about Braegelmann:
Favorite subject: Psychology
"It breaks down the way people think and gives a different perspective into human behavior," Braegelmann said.
Activities he is involved with: Pi Kappa Alpha Fraternity and Nodak Nation.
Nodak Nation is a club that supports student athletic events.
Favorite leisure activity: Spending time with friends
Favorite movie: The Guardian
"Because of the message about teamwork," he said.
Favorite music:
"I listen to nearly all types of music so there really is no favorite," Braegelmann said.
Favorite food: Homemade baked chicken. He prefers eating home-prepared meals over dining in restaurants.
Favorite thing he likes to help other people do:
"I enjoy helping others with yardwork," he said.
Favorite quote:
"Nobody cares how much you know, until they know how much you care."
– Theodore Roosevelt
One of the hardest obstacles he has had to overcome in the school environment: Being the only male in an all-female class. The class was Teaching and Learning 310, Introduction to Elementary Education.
One of the biggest challenges students face today:
"The biggest challenge would be the fact people don't know how to communicate face to face," Braegelmann said. "Everything involves social media or another type of mediation."
Favorite technology device: A computer
"There is a lot of information available at your fingertips," Braegelmann said.
How does college life differ from high school?
"There is a lot more independence and responsibility," he said. "No one is responsible to take care of you."
Something he would change if he could:
"I would like to rid the world of prejudices," he said.
What he wants to do when he graduates:  
"I would like to go to law school out on the East Coast," Braegelmann said.
What he would like to be doing five years from now: Working as a lawyer for a law firm on the East Coast, practicing either contract law or litigation.
Currently, he finds the legalization of marijuana controversy and all of its ramifications very interesting.
If he won $1 million and was asked to donate all of it, where would he donate it?
"I would donate it to the Big Brothers Big Sisters organization because it's the organization our fraternity raises money for during our philanthropy," he said. "It has also influenced a lot of people."
The thing he likes best about St. Joseph:
"It might be a small town, but it is filled with a lot of people who have really big hearts," Braegelmann said.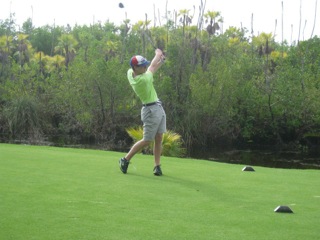 contributed photo
University of North Dakota student Jake Braegelmann plans to study law and become a lawyer working on the east coast.