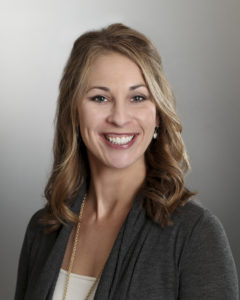 Leslie Dingmann, business development director for the Greater St. Cloud Development Corporation, has earned the designation of Certified Economic Developer from the International Economic Development Council, based in Washington, D.C. Since 2013, Dingmann has been an economic developer with the GSDC, a private collaboration of approximately 250 regional business and community leaders within Benton, Sherburne and Stearns counties in central Minnesota.
Earning a perfect 4.0 GPA, Ryley Emslander and Christina Johnson were both named to the dean's list for fall semester at Bemidji State University.
Troy Hoekstra of Sartell graduated from Concordia University Chicago with a 3.9 GPA and a PhD in organizational leadership.
Jacob Hoekstra made the University of St. Thomas dean's list fall semester with a GPA of 3.75 or better.
Claudia Warzecha of Sartell earned the honor roll at Minnesota Connections Academy.
Ten Sartell students earned the dean's list for a 3.8 GPA or higher fall semester at St. John's University. They are the following: Dean Amundson, Ethan Berndt, Logan Carlson, Elliot Edeburn, Patrick Hesse, Alexander Holt, Brandon Kramer, Adam Magarian, Spencer Pierskalla and Carter Potthoff.
Five Sartell students auditioned and were selected for the Minnesota All-State Choir. They are the following: Carter Trombley, Clayton Fuller, Carter Vonderahe, Grace Radeke and Chloe Brinker. The Minnesota Music Educators' Association All-State program is considered the top program of its kind across the nation.