Two St. Joseph students earned a perfect 4.0 GPA fall semester at Bemidji State University. They are Ross Detert and Shelbi Keehr.
Lifelong St. Joseph resident Isabel Crue recently earned her "10- ear" jacket from Ms. Melinda's dance studio in Waite Park. Crue started dancing there when she was four years old. She spent four years dancing on a recreational team, three years on a competition team competing in jazz, ballet and tap and the last three years on a hip-hop competition team. She also competes as part of a hip-hop trio.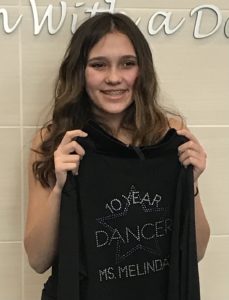 The Women In Trucking Association named Reanee Swiger-Gray its April Member of the Month. She is a professional driver for Brenny Specialized Inc. with more than a million miles and an impeccable safety record. The citation noted, Swiger-Gray is always working to make sure someone who needs a hot meal, a cold bottle of water, a listening ear or shoes on their feet has them. She is one of the drivers who will leave a legacy as an angel, keeping this industry looking and acting professional.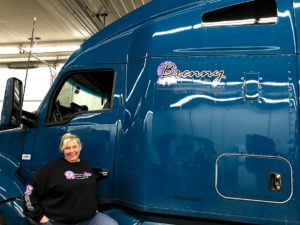 Bonnie Supan, vice president of operations and finance at Brenny Transportation Inc., was named Top Women to Watch in Transportation by Women In Trucking. The editorial staff of WIT's Redefining the Road magazine selects individuals for their significant career accomplishments in the past 12 to 18 months as well as their efforts to promote gender diversity.