Big Brothers Big Sisters of Central Minnesota annually recognizes volunteers who go above and beyond in their role as a mentor. The 2021 Central Minnesota Big Brother of the Year is Dan Weidner, St. Joseph, who has been a mentor for 5 years.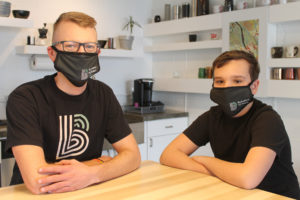 St. John's Prep won the Class A Minnesota state Knowledge Bowl championship April 9. The team includes junior Matthew Bolton of Sartell, Henry Chen of Sartell, Liam Rogers of Avon, Adrienne Gefre of Sartell, and Lukas Uhlenkamp of St. Cloud. The team was coached by Charles Miller and Jennifer Daiker.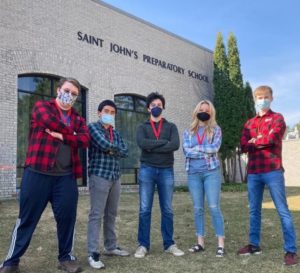 International president certificates of service were presented to St. Joseph Lions Club members Ralph Meyer for 35 years of service and Donna Hoskins for 15 years.
Christian Gaetz, son of Rose and Rick Gaetz of St. Joseph, has earned his doctorate in mathematics from Massachusetts Institute of Technology. He will work on post-doctoral research at Harvard starting in July, funded by a National Science Foundation Fellowship. He will spend the following three years doing research at Cornell University in Ithaca, New York, having been awarded a Klarman Fellowship from the college of arts and sciences.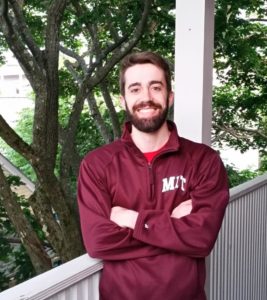 Dr. James Mullen Jr. has been named transitional president of St. John's University by the Board of Trustees. At SJU, Mullen will work closely with College of St. Benedict Interim President Laurie Hamen to help move the schools toward strong integration with a single leadership and governance model. The Boards of Trustees of St. John's and St. Benedict plan to lead a search for the first joint president of the two institutions later this fall, pending approval by the Higher Learning Commission.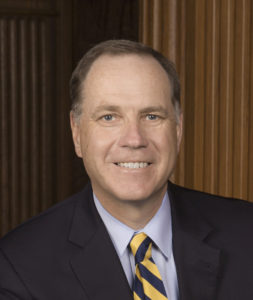 Sen. Jeff Howe, who represents District 13 covering Sartell and St. Stephen, was named the strongest conservative in the Minnesota Senate by American Conservative Union. Every year the American Conservative Union Foundation's Center for Legislative Accountability presents their Ratings of States, which are intended to reflect how elected officials view the role of government in an individual's life. Lawmakers are evaluated on a zero to 100 scale, with a 100 representing a voting record that is perfectly aligned with conservative principles. The CLA recently released the Ratings of Minnesota and rated every Senator's legislative record for 2020.
Sen. Jeff Howe (R-Rockville) received a score of 95 and was the only Minnesota State Senator to score over 90. Howe also received a rating of 94 in 2019, and has a lifetime average rating of 89, making him one of the strongest conservative members of the Minnesota Senate.