by Melisa Dick
guest columnist
Read this for an insider's look into the lives and culture of our Somali neighbors and their challenges.
Hudda Ibrahim is the author of "From Somalia to Snow: How Central Minnesota became Home to Somalis." She is also a faculty member at St. Cloud Technical and Community College and president of Filsan Consulting LLC, a company founded on the principles of cultural integration.
I have briefly summarized some of the information from this book but encourage you to read it.
History
After many years of conflict in Somalia, heavy military operations were launched, eventually resulting in the expulsion of President Siad Barre, leader of Somalia, in 1991.
Atrocities were committed against civilians, which served as a catalyst for many to flee the country to save their lives. Twenty-five thousand people died; 1.5 million fled the country to Kenya and Ethiopia, thinking they would eventually return to Somalia. Some fled on foot, walking 40 miles to safety. Some were packed on small boats, which capsized and caused many to drown.
Some were in refugee camps for more than 20 years. Because hostilities continued in Somalia, many refugees sought safety in the United States, Canada, Sweden and Norway.
Coming to America…Why Minnesota? Why St. Cloud?
After a long screening process, at times taking up to 10 years, refugees were able to come to the United States. Their path to citizenship includes, among other requirements, passing a test on the English language and U.S. history and government.
In the 1990s, refugees had no choice regarding their place of resettlement.
It has been observed that Somali refugees often exhibit ingenuity and hard work. Their American dream includes safety, education and equality for all.
Minnesota welcomed Somali immigrants and offered employment, housing, low-cost legal services, English-language classes and outreach services. Once immigrants established themselves in a community, other relatives joined them.
The St. Cloud area has provided job opportunities, education, affordable housing and a safe environment.
Of Note:
The following are important terms to know and understand:
• People from Somalia are referred to as Somalis, not Somalians.
• Jihad, which means "holy war," refers to the spiritual struggle within oneself against sin.
• Hijab means "cover" or "curtain;" it can also mean modesty and privacy. Muslim women choose to wear it; they do not feel coerced. Many wear it as a part of their identity.
• Sharia, Islamic law, means "a path or way to be followed." The Somali community does not want to lose its religious identity; neither does it want to impose it on anyone.
•••
If you have any questions, contact Juliana Howard at 715-791-8976 or Jamal Elmi at 320-310-2351.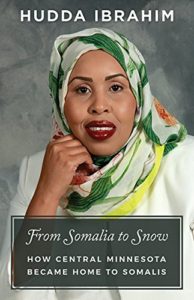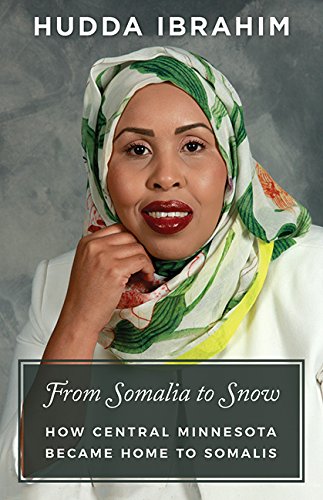 •••
If you have any questions about this column, contact Juliana Howard at 715-791-8976 or Jamal Elmi at 320-310-2351.