by Heidi L. Everett
news@thenewsleaders.com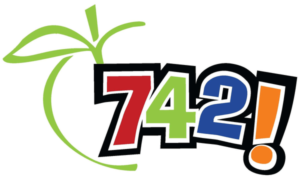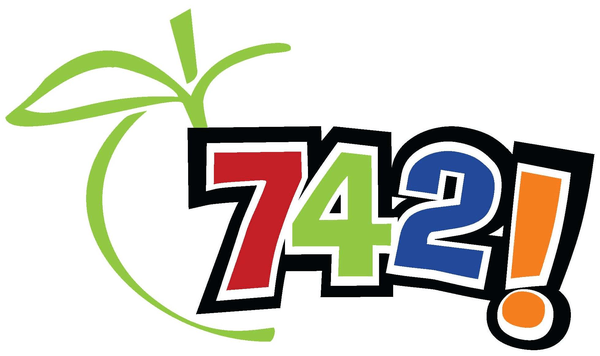 Members of St. Cloud school district's dyslexia team updated the Board of Education Dec. 2 on its five-year plan to help students meet state reading standards.
Minnesota Statute 120B.12 is the "driving factor," said Susan Keranen, elementary dyslexia specialist.
The statute requires students to have reading proficiency no later than the end of third grade and outlines steps districts must take to help students reach the standards.
"In a nutshell, it says we must identify all students who are not reading at grade level, screen them for characteristics of dyslexia unless a different reason for the reading difficulty has been identified, and we must provide alternate instruction," Keranen said.
Currently, the district screens all students in kindergarten through tenth grade three times per year using the STAR reading assessment system. Students who test in the 40th percentile or higher are not considered at risk.
"Students scoring 40 percent or higher will likely meet the performance goals defined by state and local standards," Keranen said, based on research data.
In fall 2020, many students were assessed with STAR; however, not everyone was assessed due to alternative learning models resulting from COVID-19.
Of those tested, the majority of students in elementary, middle, junior and high school did not make the 40th percentile or higher cut score (see chart).

In the middle school and junior high reading assessment data, 157 of the 180 students at Kennedy were assessed; of those tested, 48 percent were below the cut score. At North, 606 of 726 students were assessed; of those tested, 67% were below the cut score. At South, 815 of 1,045 students were assessed; of those tested, 59% were below the cut score.
At Apollo High School 425 of 674 ninth and 10th graders were assessed; of those tested, 62% were below the cut score. At Tech High School, 605 of 799 ninth and 10th graders were assessed; of those tested, 58% were below the cut score.
The STAR assessment is one of several screening steps the district has to determine if a student has dyslexia. Parents, teachers and staff can also make referrals. In addition, the district has checklists for screening.
According to the International Dyslexia Association, dyslexia is a specific learning disability characterized by difficulties with accurate and/or fluent word recognition and by poor spelling and decoding abilities. Not everyone who has difficulty reading is dyslexic, however; and not everyone who is dyslexic qualifies for special services to assist. These are two points outlined on the district's dyslexia services web page.
"Each school has a support system that serves as a problem-solving team to determine which steps would be most appropriate to support the student," Keranen said.
These supports might be social, emotional, behavioral or academic based on student need and building resources, Keranen said.
Regardless of a diagnosis, reading proficiency is essential to success.
As school board member Natalie Ringsmuth said, "It's life changing. If you can't read, of course you're going to have behavior problems, you're not going to want to come to school, and you're not going to graduate."
In 2018, St. Cloud schools began a pilot program training teachers to use the Sonday System, a structured, systematic, multisensory reading program for readers at the beginning stages of reading.
"We've seen nice gains," said Katie Schnider, dyslexia specialist at North Junior High.
Since 2018, the program has been implemented in all first-grade classrooms, some second-grade classrooms, and in small group programs throughout the district, including special education and English language learning.
Schnider shared a chart showing the trajectory of the program.
"This chart gives me goosebumps because in the pilot year we were able to support 141 students. And I'm just going to skip to this year because now we are supporting 1,114 students," she said.
Moreover, 11 teachers were trained in 2018, and the District is up to 96 teachers trained on the Sonday System, Schnider said, "which is exciting to report on, and we hope to continue to grow," she said.
"We understand there are a lot of students who fall in the 39th percentile and below, so we need to dig deeper," Schnider said. "And we need to truly understand each student individually."
Schnider said the next steps in the plan consider funding resources, expansion of programs, data collection, tracking and reporting, and additional staffing to continue to meet updated legislation.
"It can take time," Schnider said. "We want to make sure students if they're able to start something great and it's working for them we want to make sure we can continue giving them that opportunity."
She shared her own teaching experience with the reading program in which students were able to make three years progress in one academic year. "They were eager to learn," she said.
Board members and the superintendent praised the work being done, but many again expressed concern about another unfunded mandate by the state.
"Every time we put another program in front of us, we shouldn't have to choose what we'll have to take away," school board member Al Dahlgren said. "Those other programs benefit students also."
"Find the money to keep this together," said school board member Les Green.
"This is very important in every student's life," said school board member Jeff Pollreis. "Find some money in our budget because this is where it needs to be spent."