Wedding anniversary
Stocks celebrate 60 years
Joyce (Schwinghammer) and Richard Stock, St. Joseph, will celebrate their 60th wedding anniversary with a coffee social following the 8 a.m. Mass on Sunday, July 15 at Church of St. Joseph, 12 W. Minnesota St.
Their children will host the event. They are Ginny and Dale Anderson, Cold Spring; Ann Marie Stock and David Campanga, Williamsburg, Virginia; Nancy Stock, Orlando, Florida; Tom and Lori Stock, Cold Spring; Rick and Inge Stock, Quincy, California; and Greg and Kaori Stock, Honolulu, Hawaii.
Grandchildren include Erik and Eli Anderson, Brianna Stock-Leach, Jacob and Joseph Stock and Leta Stock.
The couple was married on Jan. 11, 1958 in Holy Spirit Church, St. Cloud.
Your presence is their present.
---
St. John's Fire Chief Steve Berhow received the Employer Support of the Guard and Reserve Patriot Award June 28 at the St. John's fire station.
---
Leonard Gerten, a junior theology major from Hastings and an officer cadet in the Minnesota National Guard, presented the award to Berhow. The award was given in recognition of Berhow's and St. John's strong support of Gerten's service in the Army National Guard.
---
Two St. Joseph students graduated May 13 from St. John's University.
They are the following: Tyler Meyer, son of Jeny Meyer, who received a bachelor's in physics; and Noel Teigen, son of Cliff and Marcia Teigen, who received a bachelor's in biology. Denis McDonough '92, former White House chief of staff, received an honorary Doctor of Laws degree.
---
Emily Boysen of St. Joseph has been named to the spring dean's list at Augustana University, Sioux Falls, S.D. The dean's list recognizes full-time students with a 3.5 minimum grade-point average.
---
Stearns Bank was named Best in Class for Large Companies at Minnesota Business Magazine's 100 Best Companies to Work For, the top prize for this size group of companies. In 2017, Stearns Bank earned second place in the large company category.
"Stearns Bank employees are the foundation of what we do here," said Pam Bjerke, VP/ director of human resources for Stearns Bank. "We strongly encourage self-improvement opportunities, along with a commitment to the greater good, all of which help us to retain top talent year after year."
---
Leela Cofell, daughter of Monica Cofell of St. Joseph, graduated May 12 from the College of St. Benedict. Cofell received a bachelor's in political science, also earning honors of cum laude. The 2018 graduating class included 505 women, the third-largest class in school history.
---
Two St. Joseph students were named to the spring president's honors list at Bemidji State University. To be eligible, students must earn a perfect 4.0 grade-point average. The students are Margaret Donnay and Brittany Smith.
---
Grace Phillipp of St. Joseph was named to the spring semester dean's list at Ridgewater College. To be eligible, a student needs a minimum 3.5 grade-point average.
---
Clay Nixon was named May's featured Technician of the Month for Minnesota Trucking Association Month. The MTA Technician of the Month award began in 2015. Trucking companies nominate their top maintenance technicians throughout the year and each month someone is selected. Nixon has been with Brenny Specialized Inc. since 2015.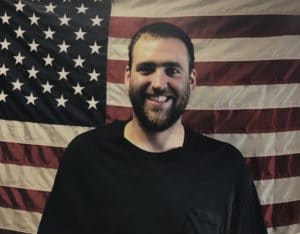 ---
Five St. Joseph students were named to the spring dean's list at the University of Minnesota Twin Cities. The students are: Justin Barg, senior, liberal arts; Carmen Ebel, senior, biological sciences; Theresa Schneider, senior, biological sciences; Mitchell Shimak, sophomore, biological sciences; and Ilsa Shobe, freshman, science and engineering.
To qualify for the dean's list, a student must earn a minimum 3.66 grade-point average.
---
The following eight St. Joseph students received degrees on May 4 from St. Cloud State University: Taylor Brinkman, bachelor's in elementary/K-6 education, magna cum laude; Kalene Knoblach, bachelor's in psychology, cum laude; JoAnn Otte, bachelor's in nursing, summa cum laude; Rachel Peterson, master's in communication sciences and disorders; Shannon Osendorf, bachelor's in elementary/K-6 education, magna cum laude; Special Jones, bachelor's in social work, cum laude; Logan Korte, bachelor's in ecology and field biology, cum laude; and Natalie Moen, bachelor's in mass communications.