PUBLIC HEARING CITY OF ST. JOSEPH
INTERIM-USE PERMIT
The St. Joseph Planning Commission shall conduct a public hearing at 6 p.m. Monday, June 16, 2014 at the St. Joseph City Hall, 25 College Ave. N. The purpose of the hearing is to consider an Interim-Use Permit to allow a non-owner-occupied rental at 1212 Dale St. E. The property is legally described as Lot 2 of Block 5 of Pond View Ridge Four.
St. Joseph Code of Ordinances 52.27 subd.5 (b) allows for an Interim-Use Permit as follows: Residential Rental provided the property owner is relocating and the dwelling has been actively for sale and on the market for at least three months. For purposes of establishing if the property is owner occupied, the owner must be a natural person, and all owner(s) occupy the property as their principal residence and have for at least two years. The owners may not exceed two in number. For the purpose of determining ownership, the owner(s) must provide a copy of a recorded deed or recorded contract for deed. A purchase agreement will not be accepted as evidence of ownership.
Kathy Walker, 1212 Dale St. E, St. Joseph, Minn 56374, has submitted the request for Interim Use.
Judy Weyrens Administrator
Publish: June 6, 2014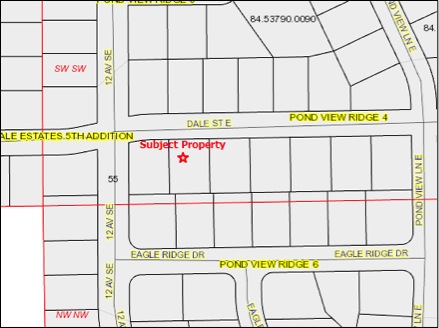 graphics | The Newsleaders