Jeremy Warzecka, St. Joseph, graduated fall 2020 from North Dakota State University with a bachelor's in mechanical engineering.
Riley Zimmer, St. Joseph, was named to the honor list at Minnesota State University Mankato for achieving a 4.0 fall semester.
Three local students – Katherine Gerads, Taylor Notsch and Kandra Schmitz – have earned the distinction of being named to the dean's list for the 2020 fall semester at the College of St. Benedict. Students must have a GPA of at least 3.8.
Seven St. Joseph students have been named to the 2020 fall semester dean's list for attaining a 3.66 GPA or higher at the University of Minnesota Twin Cities. They are the following: Lydia Anderson, Logan Bakken, Lauren Chlan, Cooper Gerads, John Martone, Mitchell Shimak and Nicole Shimak.
Jon McGee, St. John's Preparatory School Head of School, has joined Catholic Charities 2021 Board of Directors.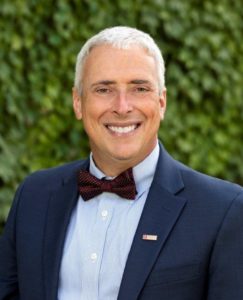 Albany Aviators had their first meet Feb. 13 against Frazee and St. Michael scoring a 101.25. The team includes gymnasts from St. Joseph, Paynesville, Cold Spring, Richmond, Albany and Avon.