Dr. Timothy G. Hiesterman has been recognized by his peers as an American Osteopathic Academy of Orthopedics Fellow. He was presented with a Certificate and Fellow Medallion on Oct. 25, 2019, in Colorado Springs among 15 other recipients.
Hiesterman, who joined St. Cloud Orthopedics in 2011, was honored for being on the front edge of new technological advancements in fracture management, orthopedic surgery and nonoperative orthopedics.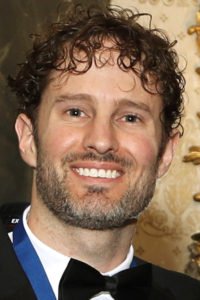 ---
Morgan Gugger of Sartell is now a member of the Alpha Chapter of Wisconsin Phi Beta Kappa at the University of Wisconsin-Madison.
Members embody excellence in both depth and breadth of study in the liberal arts and sciences. Approximately 5 percent of the Letters & Science senior class is inducted into the liberal arts and science scholar society.
---
Roberta Schultz of Sartell has been promoted to vice president of Operations at Meduit. She leads the company's Sartell office of more than 240 employees as well as Meduit's Gaithersburg service line. Formerly ProSource Billing Inc., the Sartell organization was acquired by Meduit in October 2019.
Schultz brings more than 30 years of expertise in the healthcare revenue cycle industry to her role at Meduit. Schultz was co-founder and director of ProSource Billing Inc. where she developed all operational policies and procedures for the national billing company. She has worked across the healthcare industry with hospitals, clinics and physician practices to meet their healthcare billing needs. She earned a Bachelor of Science in finance from St. Cloud State University.