by Dennis Dalman
news@thenewsleaders.com
Sartell Mayor Joe Perske, who has run more than 90,000 miles as a marathon man, is not done running yet – not by a long shot.
After winning the DFL endorsement last Saturday, Perske told his applauding supporters he will "run until he drops" for the U.S. Sixth Congressional seat now occupied by Rep. Michele Bachmann (R-Stillwater). Perske called it the "race of a lifetime."
Bachmann announced last year she would not seek a fifth term.
That seat will be determined in the Nov. 4 election this year. Perske's Republican opponent will be Tom Emmer, who won the Republican endorsement.
After his endorsement triumph, Perske told the audience if he is to win, it has to be a race in which others are running, too, along with him.
"This race is not about me," he said. "It is about you, your kids, your grandkids, the elderly and the kids who haven't been born yet. It's about coming together to solve problems."
Saturday, May 3 was a very big day for Perske, Sartell mayor, middle-school teacher and long-time soccer coach in Sartell. In Monticello, the Sixth U.S. House District delegates voted four times until, on that fourth voting round, Perske garnered 62 percent of the votes. He needed 60 percent to win the endorsement. The other contender was Jim Read, a political science professor at the College of St. Benedict and St. John's University. Read promptly announced he would support Perske throughout the election season.
Endorsing Perske on stage at the district convention in Monticello were former U.S. Rep. Bill Luther and Twin Cities businessman Jim Graves, who ran against Bachmann for the Sixth District seat in 2012 and nearly won, with just a few thousand votes shy of victory. That election was Bachmann's fourth win for the two-year seat in the U.S. House of Representatives.
"Joe is the fellow that can win in November," Graves told the crowd. "Joe is a very tenacious, hard-working, ethical person with deep roots in the district. We all know we cannot win in November with simply our fellow DFLers. We need votes from the independents and moderate Republicans to get the job done."
Perske, during a question-answer period at the convention, said he would seek to improve rather than repeal the Affordable Health Care Act, often dubbed ObamaCare. He also said federal policy should address global climate change and that reducing the number of unwanted pregnancies should be a nationwide goal instead of abortion. Perske has long espoused a pro-life position. He also said the gridlock that now plagues the U.S. Congress must end.
The Sixth District, which includes much of the St. Cloud area extends down along the river corridor to the northern area of the Twin Cities. It has long been widely considered as a Republican stronghold.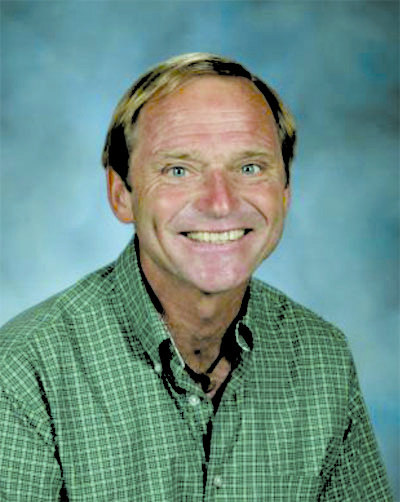 Perske