Tani waa kuu muhiim adiga. Fadlan aqri.
Ogeysiis! Importante para Usted, por favor léalo. Please read!
Announcements brought to you by Cultural Bridges of St. Joseph, a committee of Central Minnesota Community Empowerment Organization. We are dedicated to ease your transition into our community.
•••
by Martina Talic
Last week, I had the honor to conduct a phone interview with Mohammed Abdi, 18 years old, and his mom Fatuma Ahmed. The family of 10 moved to St. Joseph from St. Cloud in the fall of 2019. Mohammed is an impressive young man who used to go to Tech High School, where he enjoyed playing soccer with his friends. Currently he is a student at Rocori High School in Cold Spring and he is taking time to adjust to the new environment. It was a nice connection to discover that Mohammed likes the Croatian soccer team, which is a favorite one of mine.
Before the family moved to the US, they lived in the refugee camp in Eritrea and later in Slovakia. Mohammed was 12 when he came to Minnesota and he learned English perfectly in only six years. He communicates with his siblings in both Somali and English. His mom Fatuma likes her new home in St. Joe. She is a stay-at-home mom who quit her job to care for her eight children. Her husband and her older son are the breadwinners. Fatuma spent most of her life in a refugee camp, which makes her appreciate her new life even more. It is very important for her to learn English well so that she can communicate with her neighbors. Fatuma is deeply grateful for the good education that her children are receiving here and a high-quality health care that we have in Minnesota. She wishes for her kids to have a good and happy life and hopes they will take care of her and her husband when they get older.
It is not common in the Somali community for parents to move to senior assisted living. Fatuma misses her neighbors, friends and family from back home but they manage to keep in touch with them via internet even though some moved to different countries, such as Ethiopia and Australia. She misses some foods from her native country but luckily can get most of the ingredients here. Fatuma considers St. Joseph to be her home because her family here has freedom, safety, good health care and education.
When I asked Mohammed about his future, he said that he would like to have a great career and to raise a family of four kids in a warmer place. He does not care what culture his wife would be and whether or not his children speak the Somali language. But "the more languages you speak, the smarter you are" he said. His mom would like him to form a family with somebody she knows and to stay close, but she understands that ultimately it will be his choice. Religion is an important aspect in the family's life because "it teaches a way of life, how to treat people and build relationships.
In the end, I asked Fatuma and Mohammed if they had a message for the readers. They replied: "Be open to everyone, be open-minded to other cultures and talk to people who are different from you!"
Martina Talić, a resident of St. Joseph, used to be a refugee during the civil war in Bosnia and Herzegovina (1992-1996). She currently teaches at Saint John's Preparatory School.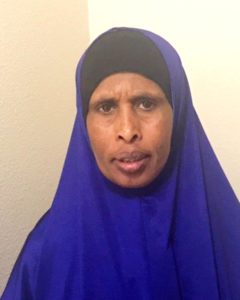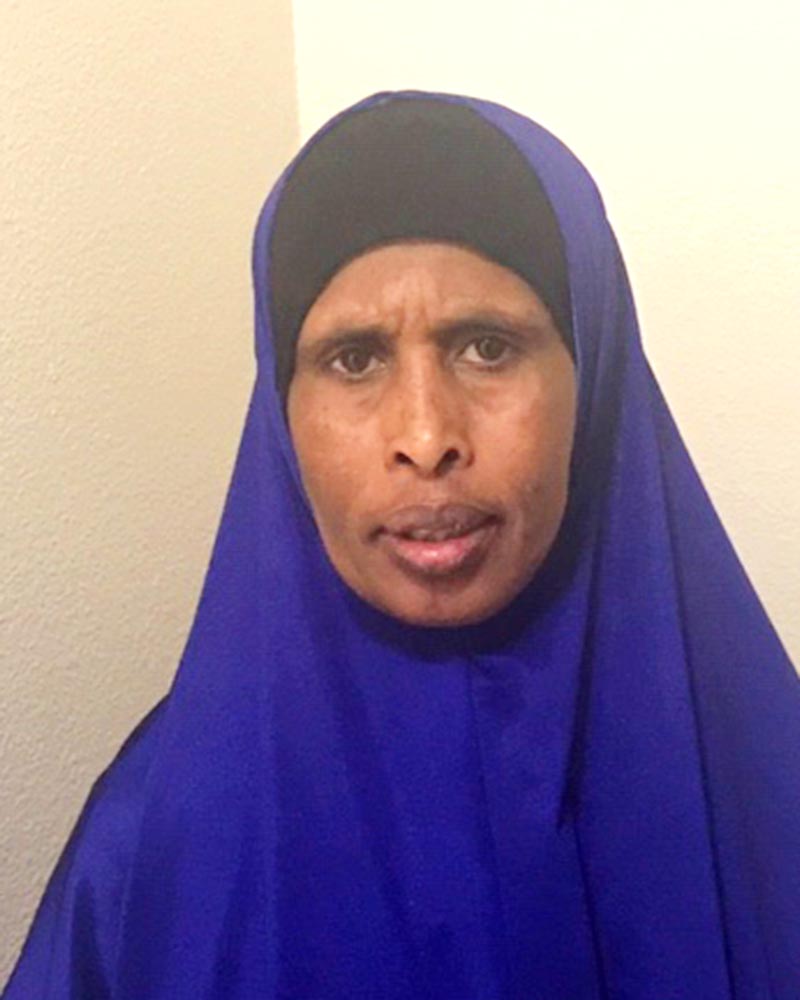 •••
If you have any questions, please contact Juliana Howard at 715-791-8976 or Jamal Elmi at 320-310-2351.